Scroll down for English explanations - alternates with German explanations.

Wir fragen an, ob wir bei der Queen eine Tasse Tee haben könnten. Da sie im Moment aber außer Haus ist, werden wir auf die Cafeteria verwiesen. Später haben wir erfahren, dass man hier eine Tageskarte gegen einen Jahrespass kostenlos umtauschen kann. Aber wir haben es zu spät erfahren.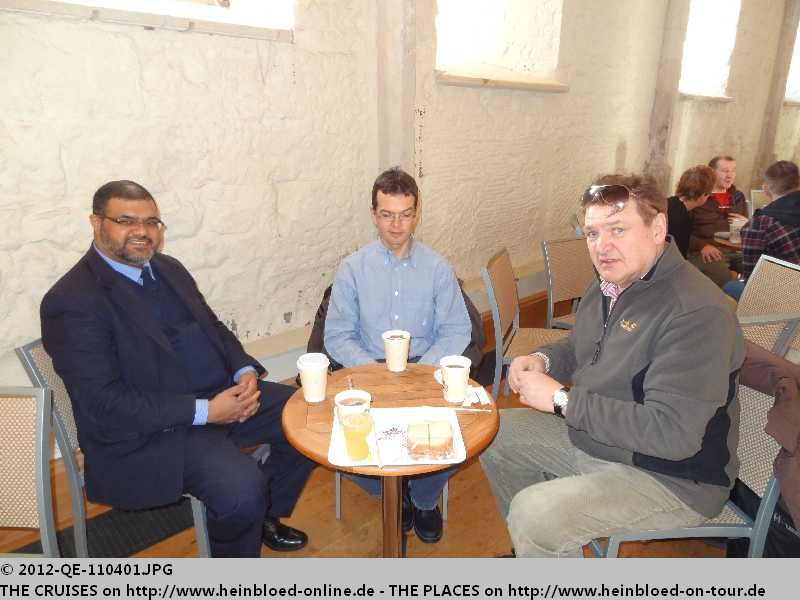 We request if we could have a cup of tea with the Queen. As she was absent from her place we were redirected to the coffee shop. Later we learned that we could exchange here our day ticket to get a one-year-pass for free. But we saw it too late.

No Wedgewood or Royal Daulton...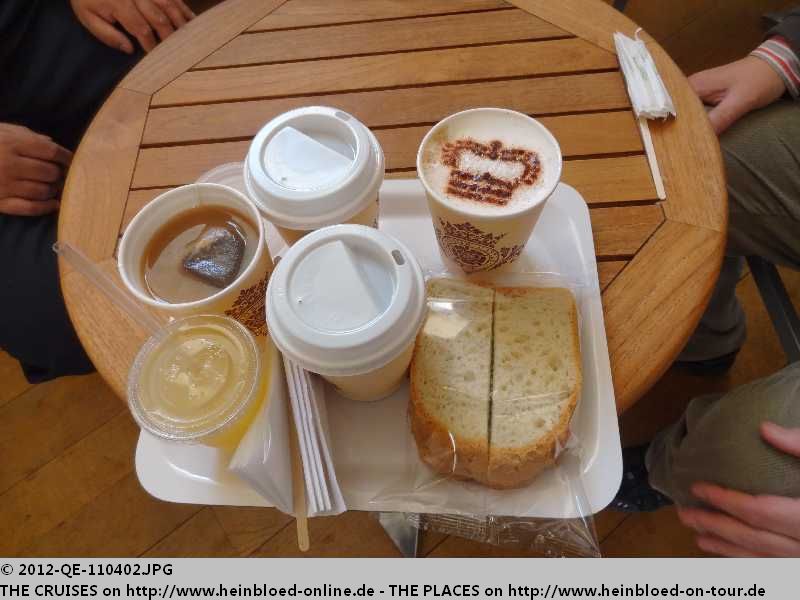 Kein Wedgewood oder Royal Daulton...
Wenigstens das Tablett ist königlich... Ob der frisch gepresste Apfelsaft von Prince Charles' Bio-Gehöften kommt.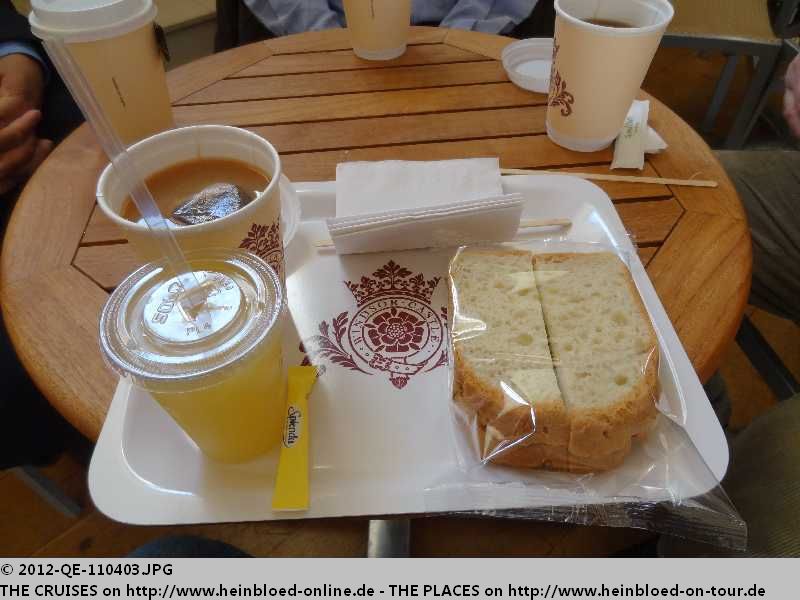 But almost the tray was royal... No idea if the fresh squeezed apple juice was originally from Prince Charles' ecologic farms.

Especially marked with Windsor Castle.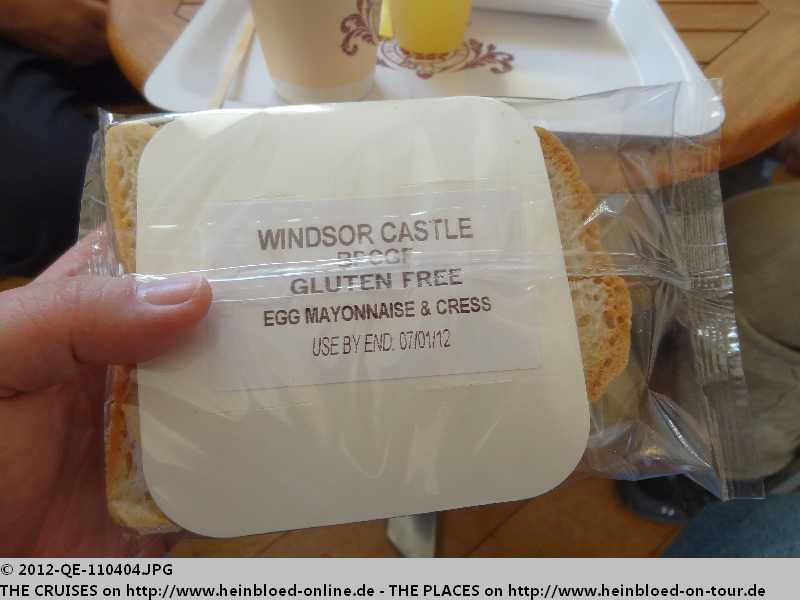 Extra mit Windsor Castle gekennzeichnet.
Muss sein: erinnert an Schüleraustausch damals.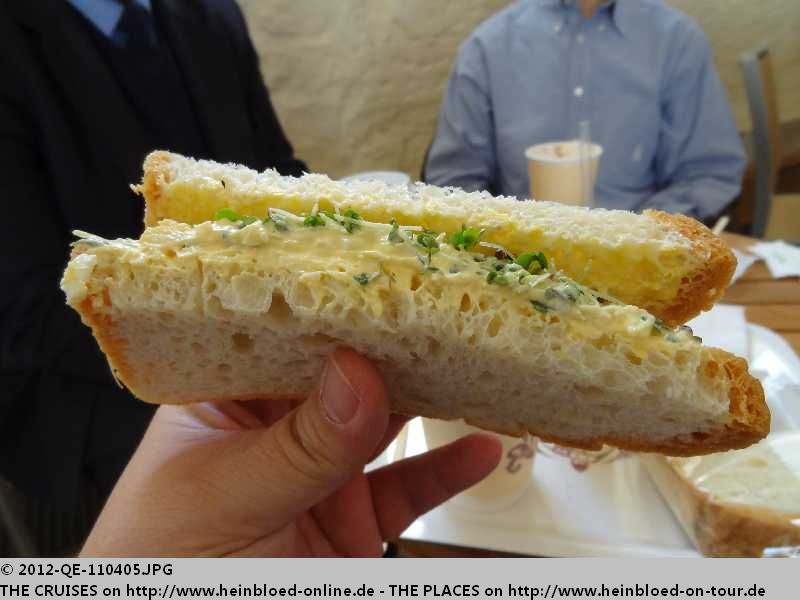 A must: reminded to student exchange then.

Originally we wanted to have breakfast here at Windsor Royal Shopping.

Ursprünglich wollten wir hier im Windsor Royal Shopping frühstücken.
Aber der empfohlene Besuch im Café Rouge hätte uns wohl mehr Zeit gekostet. Das nächste Mal.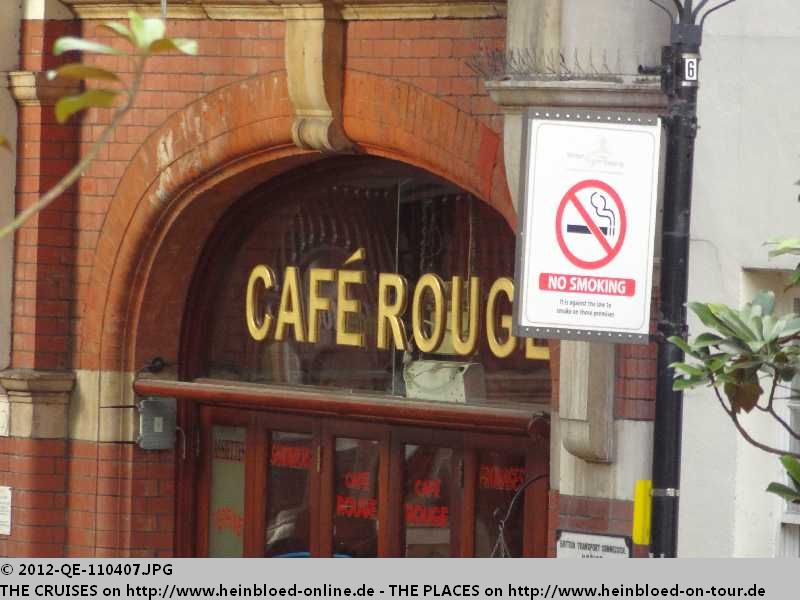 But the recommended visit with the Café Rouge might occur a longer stay. Next time.

Just when we sat in the car the rain started again.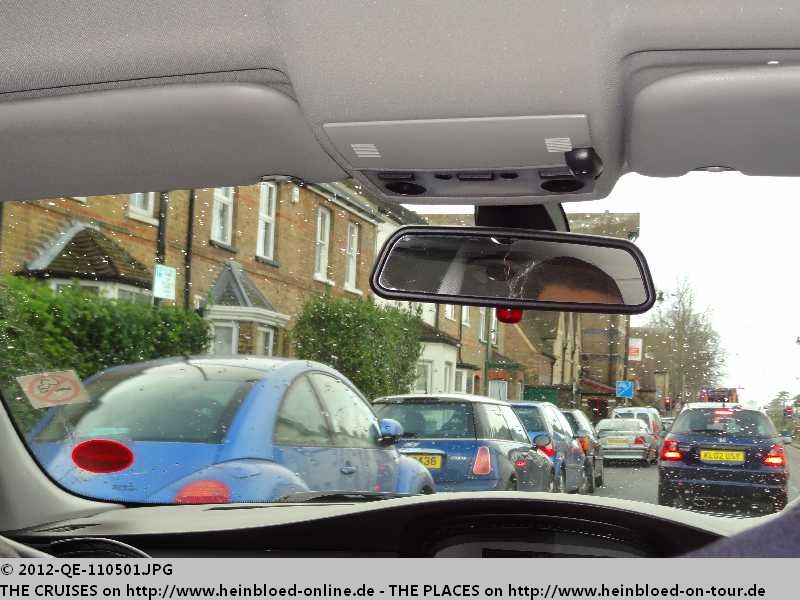 Just als wir im Auto sitzen, beginnt wieder ein Regenschauer.
Unterwegs schreibe ich etwas auf die Cunard-Facebook-Seite und sie leiten uns bei der Gelegenheit in ihrer Antwort direkt zum Queen-Elizabeth-II-Terminal um.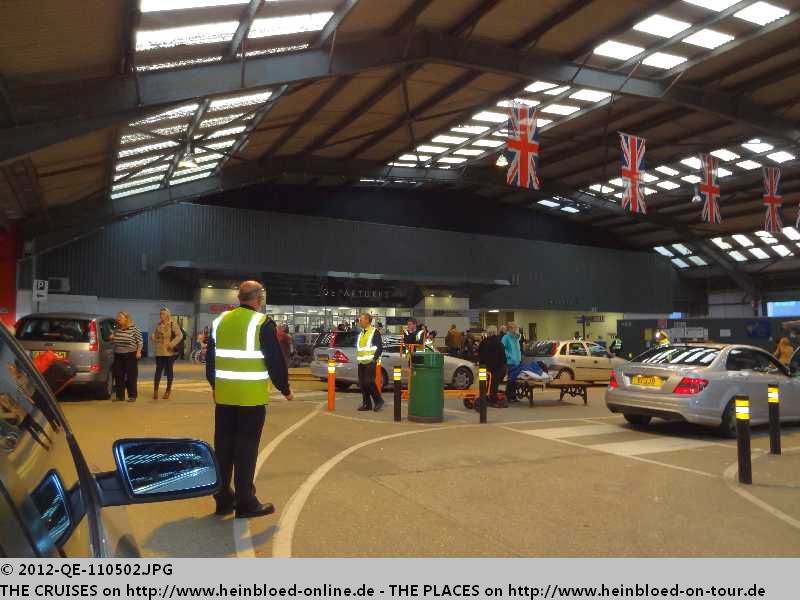 Enroute I posted something on Cunard's Facebook Page and they use the occasion to redirect us with their response directly to Queen-Elizabeth-II-Terminal.

We quickly checked-in. As they worked with waiting number (here letter Z) and I wanted to go out to shipspot, Bruno went alone on board and I took the ferry to Hythe and used a taxi around the river to get back. I better do not tell how much I paid for this ride but he need to stop a few times on the way back and need to make few detours instead of going the direct way. As far as I could see the driver did not resume his work for the rest of the day...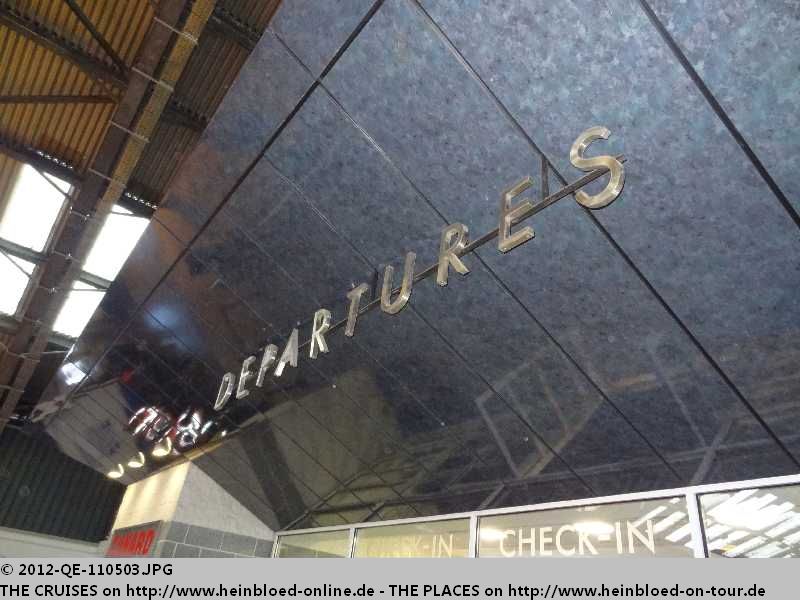 Wir checken schnell ein. Da sie mit Wartenummern (in dem Fall Buchstabe Z) arbeiten und ich noch shipspotten will, geht Bruno alleine an Bord und ich nehme die Fähre nach Hythe und fahre mit dem Taxi außenrum zurück. Was der Spaß gekostet hat, schreibe ich jetzt besser nicht, aber er musste unterwegs ja noch öfters halten und musste abseits der direkten Route fahren. Soweit ich es mitbekommen hat, wollte der Fahrer den Rest des Tages frei nehmen...
Da wäre zunächst unsere BOUDICCA... siehe BOUDICCA-Blog. Viele Grüße an Kapitän Jan Thomessen, falls er an Bord sein sollte, und Oscar und Ashton... wir haben auch ein schlechtes Gewissen... aber die BLACK PRINCE war schon etwas besonderes.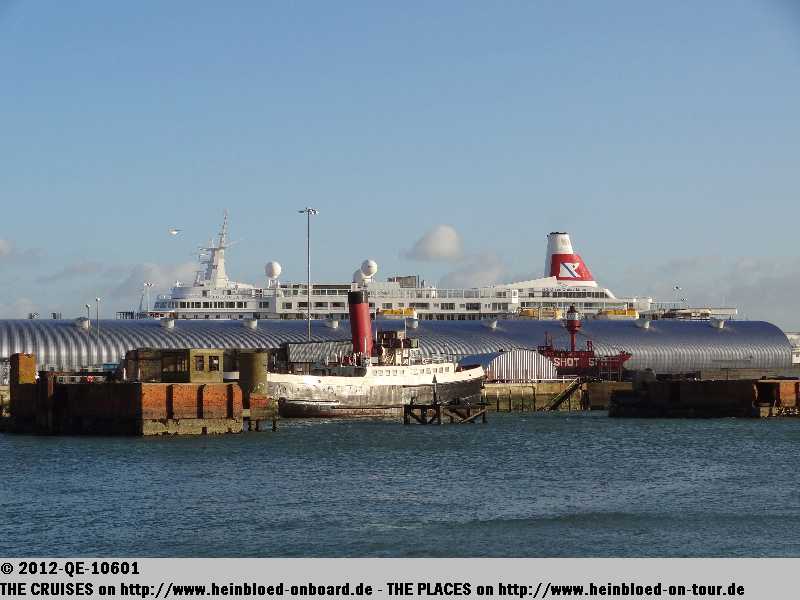 First there was our BOUDICCA... see BOUDICCA-Blog. Many greeting to Captain Jan Thomessen if he might be on board and Oscar and Ashton... we had a bad concious... but BLACK PRINCE was something special.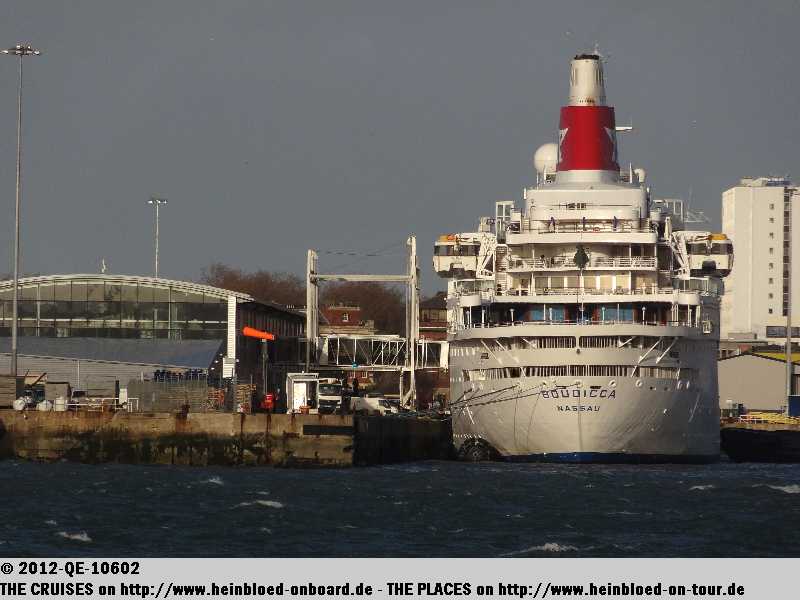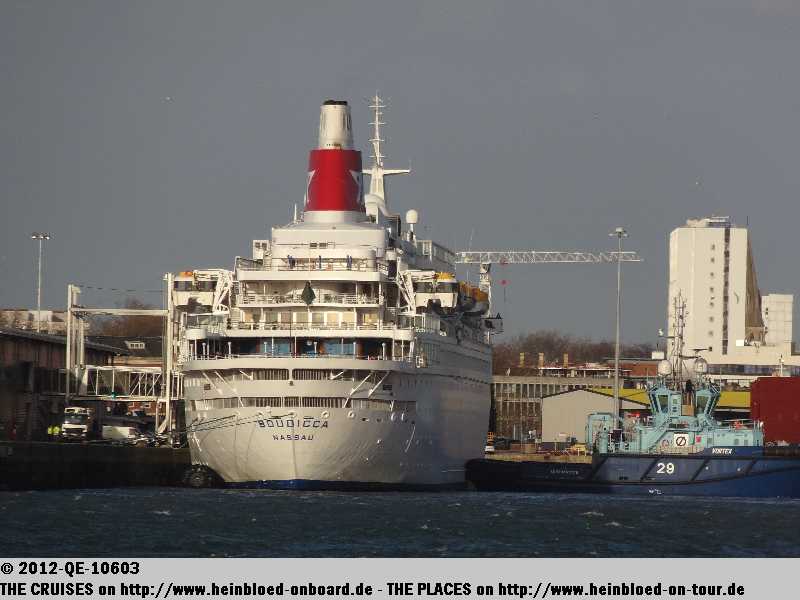 By the way she was at OUR Ocean Terminal. But according to Fred Olsen's Facebook-page it was the request from Carnival to change.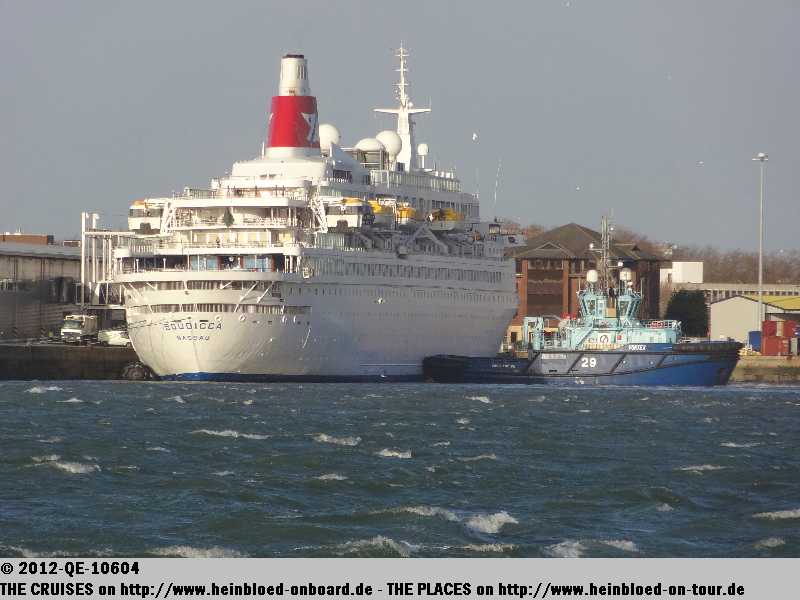 Sie lag übrigens an UNSEREM Ocean Terminal. Aber lt. Facebook-Seite von Fred Olsen war es wohl der Wunsch von Carnival zu tauschen.
Am Mayflower Terminal liegt hier die ORIANA, was eigentlich Shipspotting ohne Boot fast unmöglich mag. Und da am Pier 105 auch ein Schiff liegt, brauche ich wohl nicht zu probieren, ob ich da evtl. reinkomme.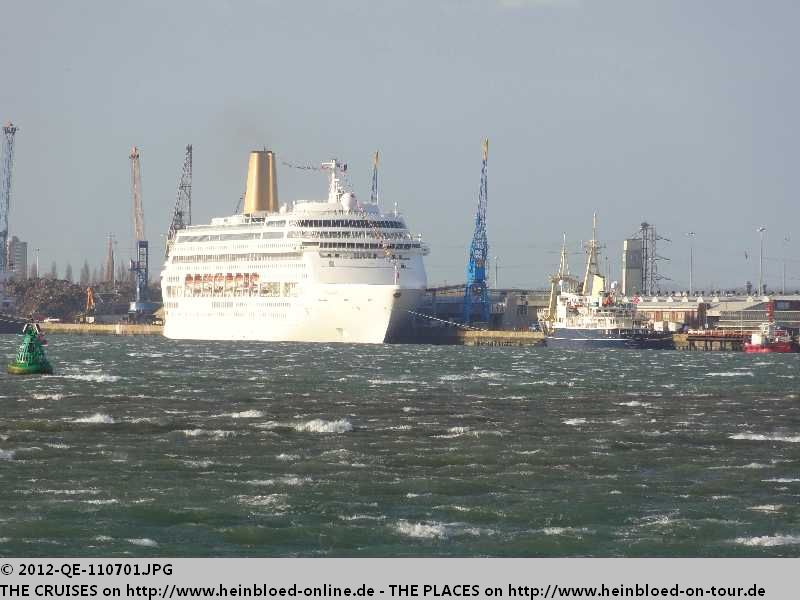 At the Mayflower Terminal there was ORIANA berthing which made shipspotting without boat nearly impossible. As there was another ship at berth 105 I did not need to try to get in there.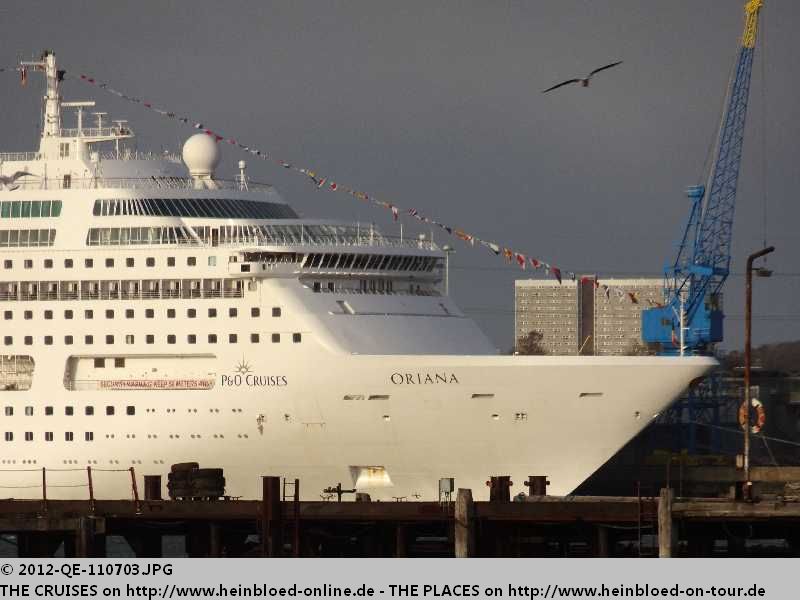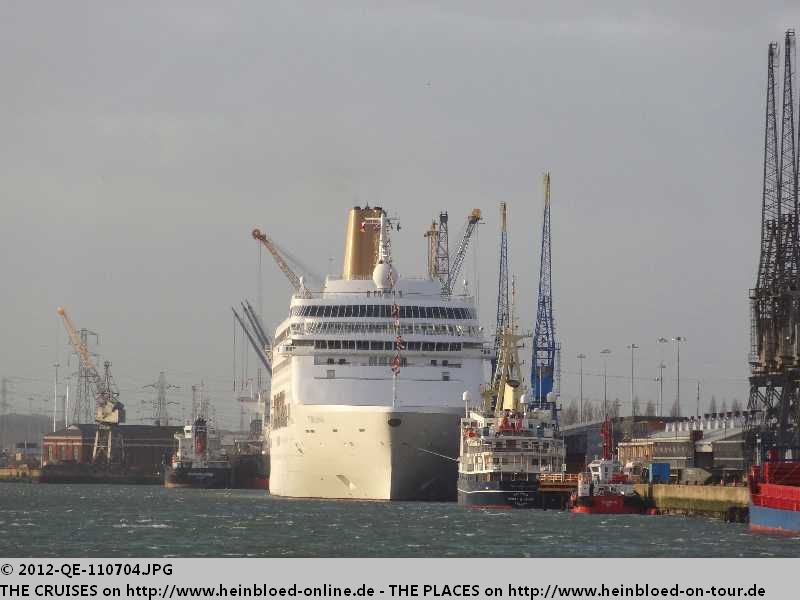 And there was NORWEGIAN CROWN... then in New York...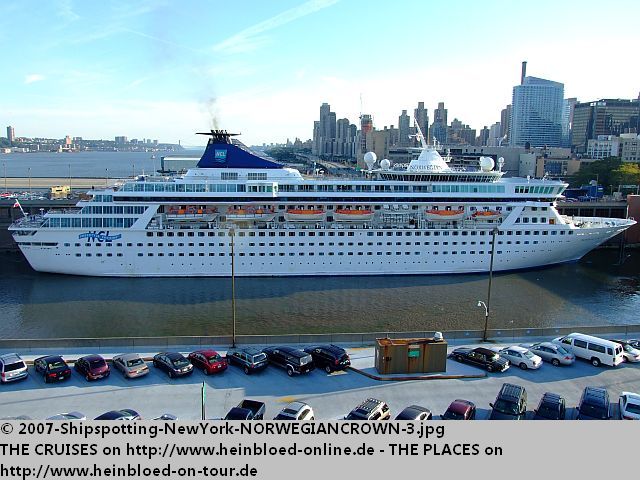 Und da wäre noch die NORWEGIAN CROWN... damals in New York...
oder heute die BALMORAL am City Center Terminal.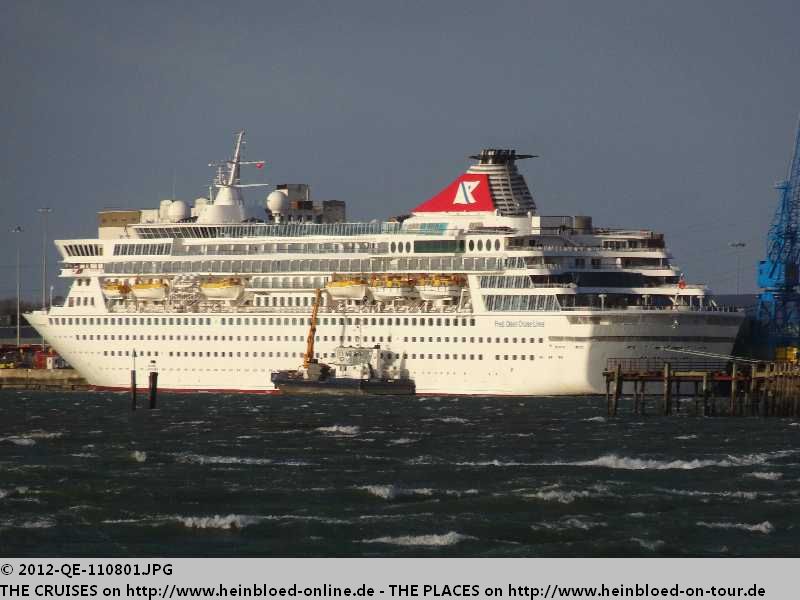 or today BALMORAL at the City Center Terminal