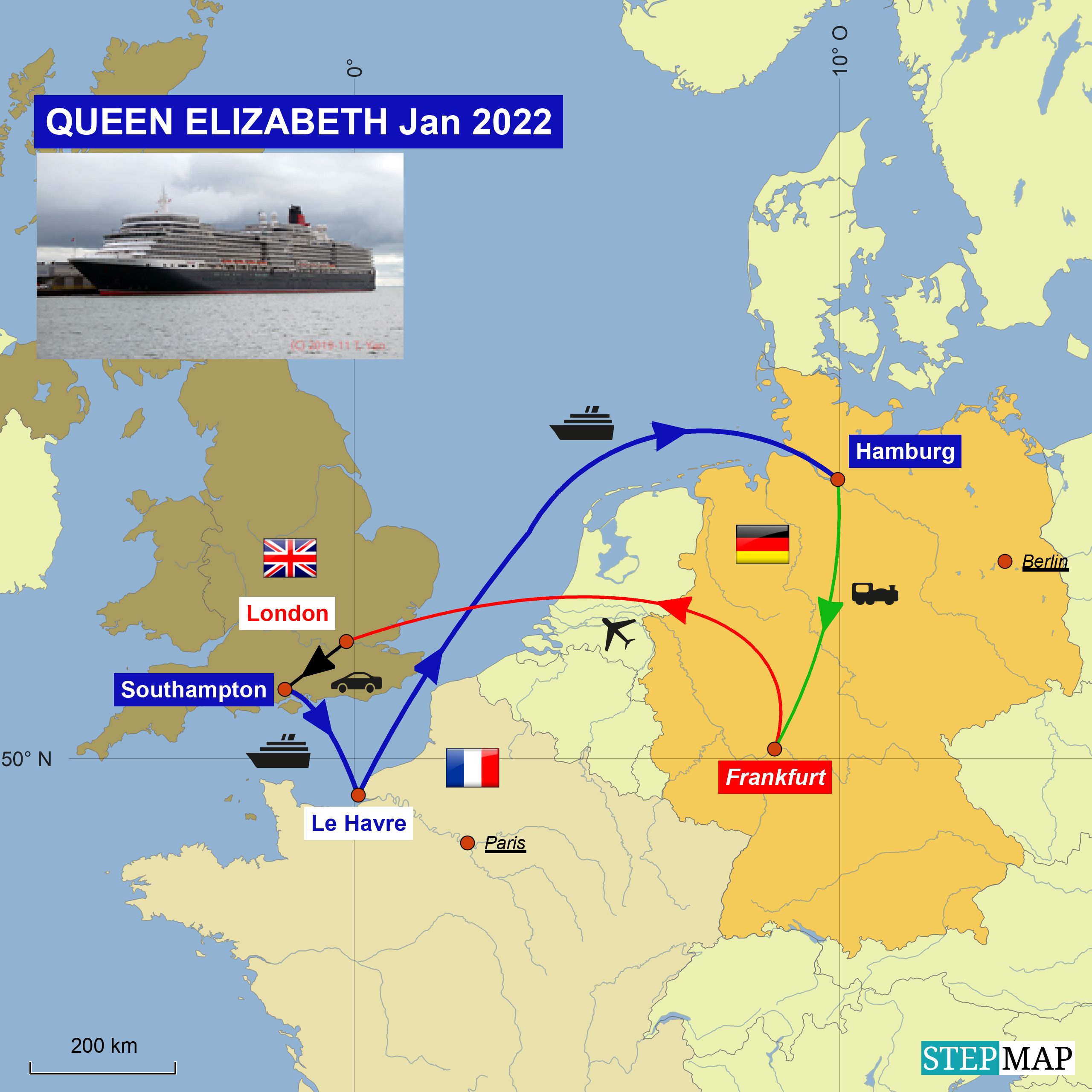 Für 41,00 EUR ließ es sich aushalten, wenn man die Haare der Gäste mag, die vorher geduscht haben, wenn man einen Rasierapperat hat, der keine Steckdose braucht, weil dieser nicht funktionierte und wenn man Klimaanlagenatrappen und Fenster, die man nicht öffnen kann, mag. Sonst war alles o.k. Als ich das an der Rezeption vortrug, fragte man mich, warum ich es erst jetzt sage, als ich abreise. Meine Argumentation: Für gewöhnlich rasieren und duschen wir uns erst morgens, deswegen seien diese Sachen vorher nicht aufgefallen. Und, wie stickig es im Zimmer war, merkt man auch erst am nächsten Morgen.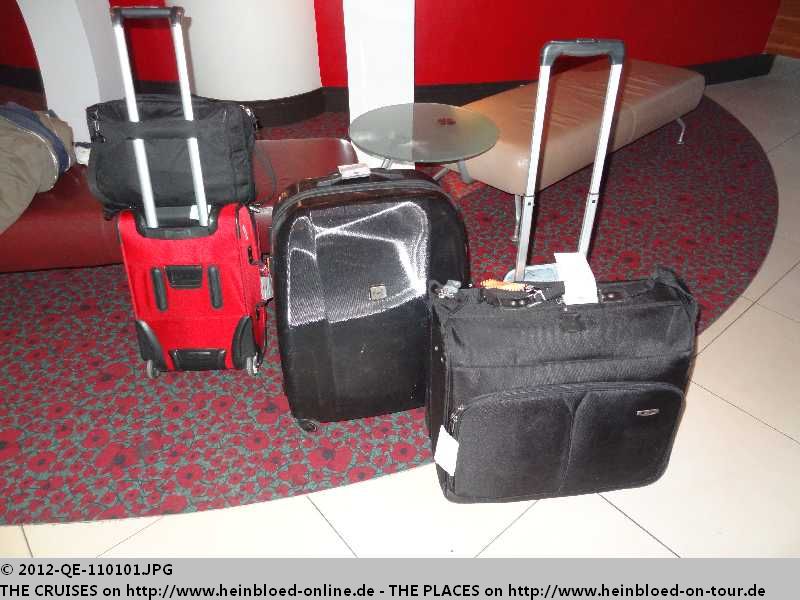 For 41.00 EUR you can stand it if you like the hairs of the previous guests when they took a shower, if you have a shaver not need an electric wall outlet or any need of fresh air: the air-condition was more a fake and you cannot open the windows for fresh air. All other things were fine. When I reported it to the reception desk they asked why we did not come earlier but at the time of check-out. My reasons: Usually we shave and take a shower the next morning so we did not remarked it before. And how sticky the air was in the room we experienced the next morning.

We asked them to help us with a stapler to attach our baggage tags which you need to construct yourself with Cunard.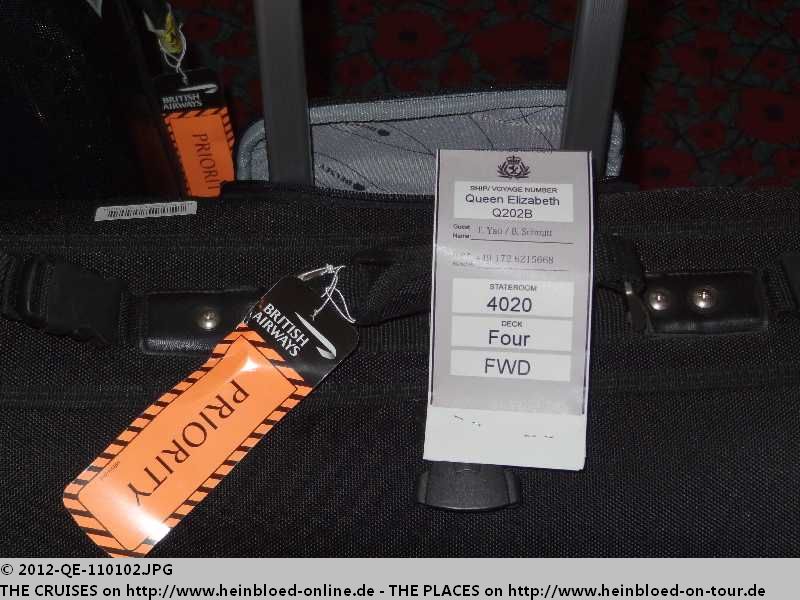 An der Rezeption haben wir uns einen Hefter ausgeliehen, um unsere Gepäckanhänger anzubringen, die man inzwischen auch bei Cunard selbst basteln muss.
Das Hotel hat hier sehr gut die Möglichkeiten dargestellt, wie man eben sich mit öffentlichen Verkehrsmitteln auch kostenlos bewegen kann.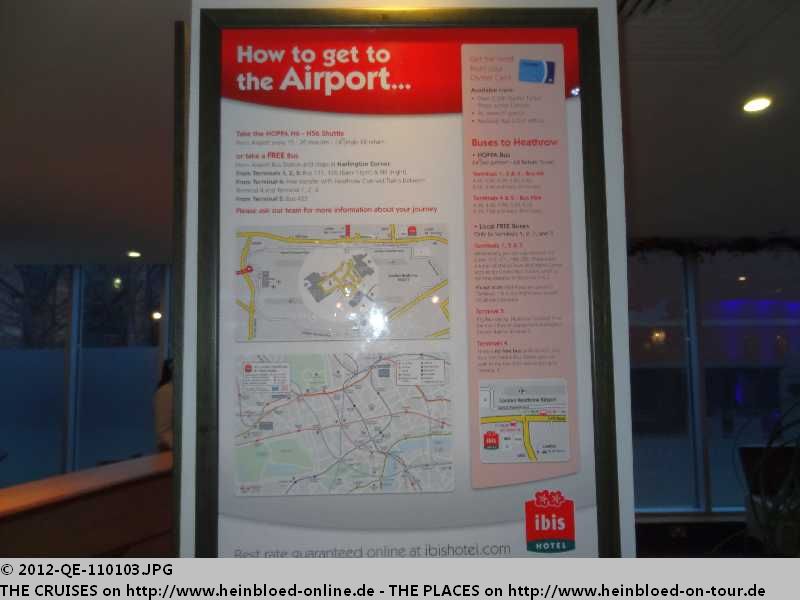 The hotel prepared very well how you can move with public transport around, even free on few routes.

In the entrance area you find a vending machine of National Express for the Hotel Hoppa. Here you pay only 4.00 GBP instead of 4.50 GBP with the driver (January 2012).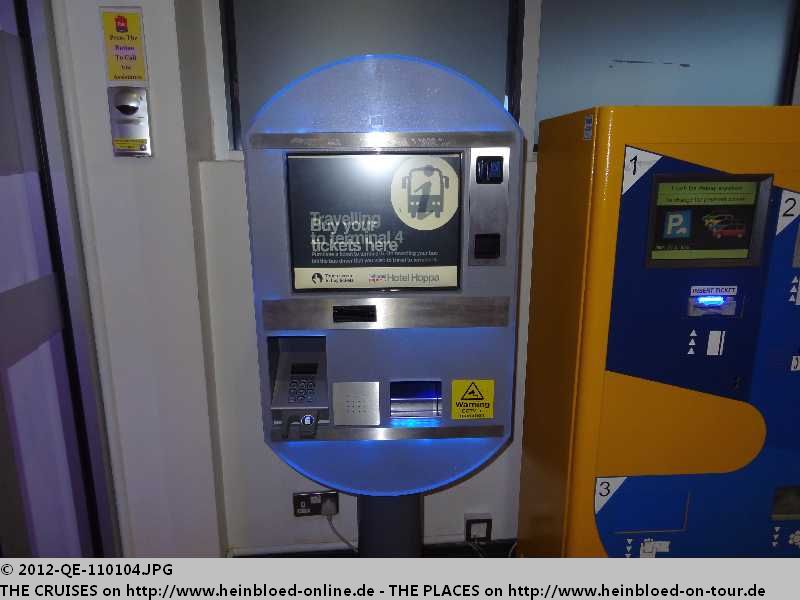 Im Hotel befindet sich am Eingangsbereich ein Automat von National Express für den Hotel Hoppa. Hier kosten die Tickets nur 4,00 GBP statt beim Fahrer 4,50 GBP (Januar 2012).
Man muss etwa einen Block bis zum Kreisverkehr laufen, wenn man die kostenlose Busse nutzen möchte.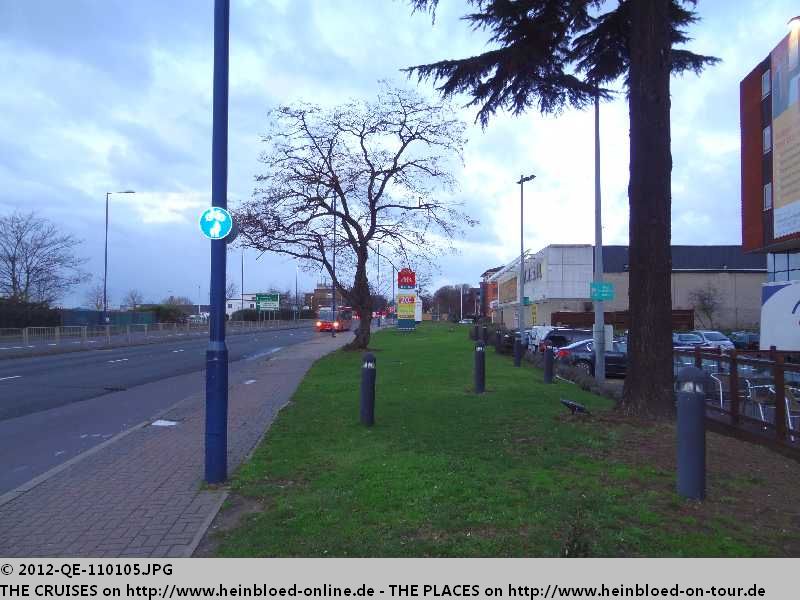 You neeed to walk about a block to reach the free public buses.

But for someone who never used a doubledecker bus in London before it might be a nice experience.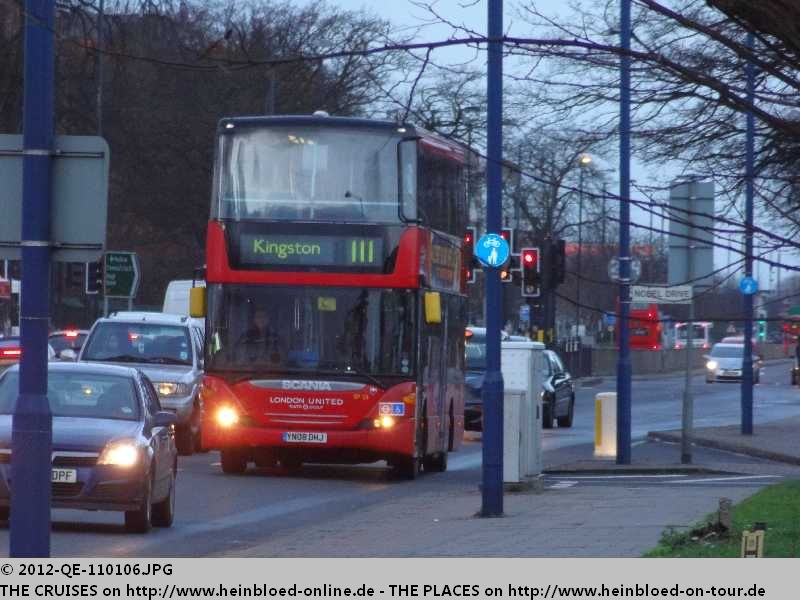 Aber wenn man noch nie Doppeldecker in London gefahren ist, könnte es ja auch ein Erlebnis sein.
Dieser iPad in XXXL-Größe gefällt mir.

I love this XXXL-sized iPad.

This time we booked our car with Sterling Executive Travel. The owner Tariq Aziz himself came with the nice BMW to collect us. They really made a good quotation. He solved our baggage problem we had because all others wanted us to return to our hotel to collect our bags. He runs a fleet from van to mini-buses for typical sizes of cruise groups as well.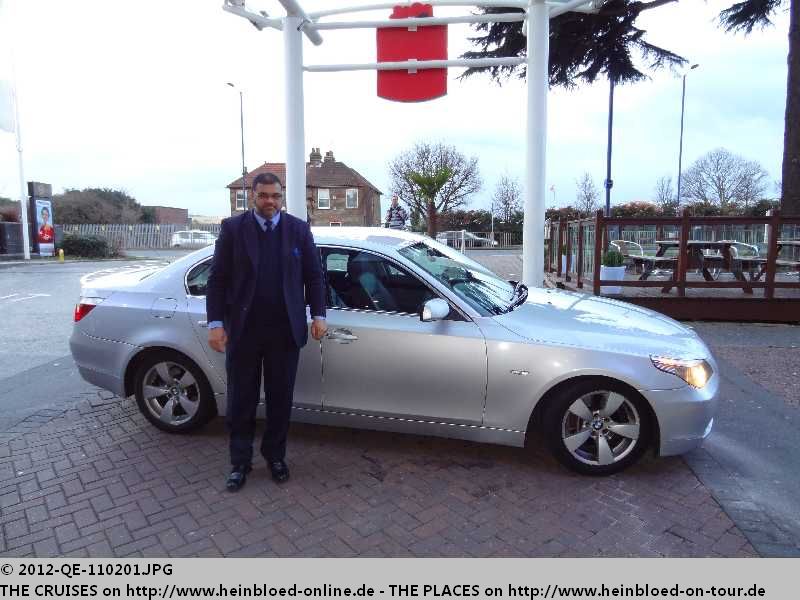 Dieses Mal haben wir unser Fahrzeug bei Sterling Executive Travel bestellt. Uns kommt Teriq Aziz mit dem schönen BMW abholen. Er ist Inhaber der Firma und hat uns wirklich ein tolles Angebot gemacht. Denn er hat unser Gepäckproblem gelöst: denn alle anderen hatten darauf bestanden, dass wir erst wieder zum Hotel müssen, um unser Gepäck abzuholen. Seine Firma hat aber auch Vans und Minibusse und daher jede typische Kreuzfahrergruppe transportieren.
Es gab sogar mein Lieblingswasser für uns Passagiere: Evian.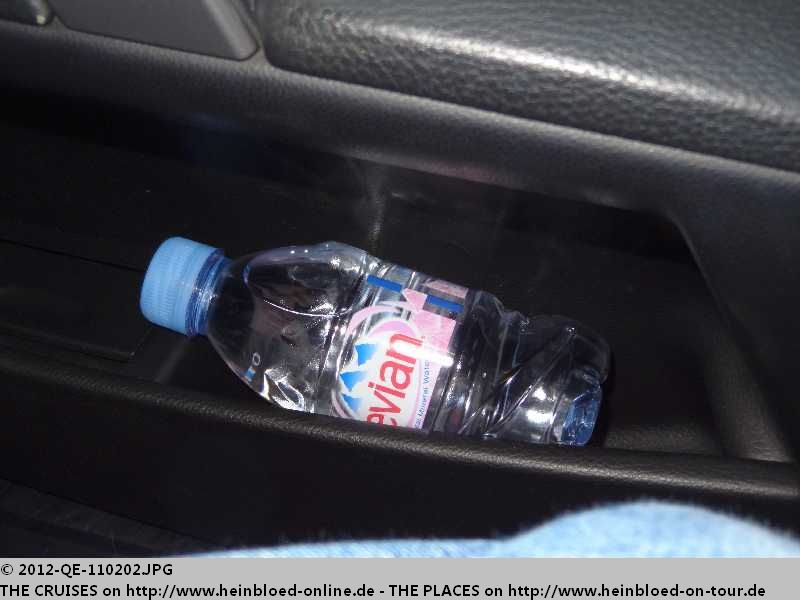 For his passengers he had also my favorite water on board: Evian.

After we could not visit Windsor Castle in 2010 due to vulcano ash we wanted to try it again. Then the Queen refunded the admission fee. But first we went for breakfast to Windsor, as I am not a big fan of the hotel breakfast with Ibis - even it was 7.50 GBP (January 2012) only.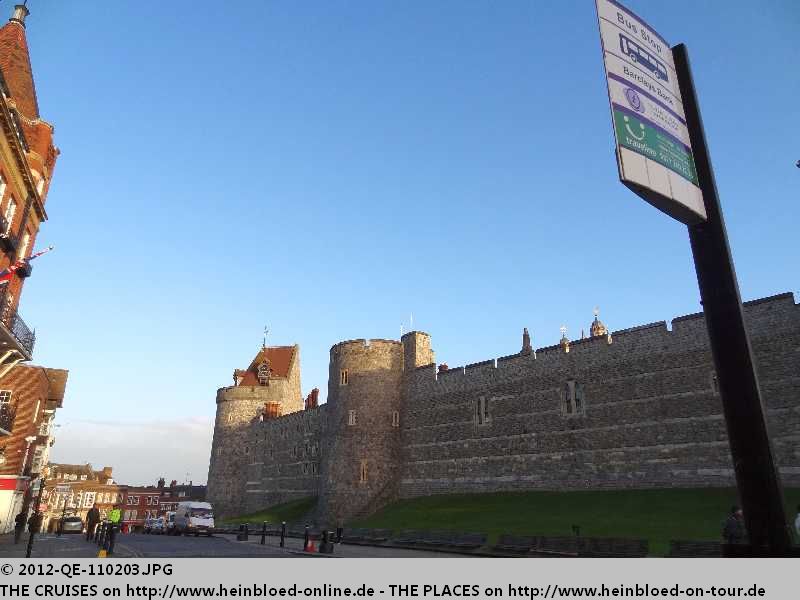 Nachdem wir 2010 Schloss Windsor aufgrund der Vulkanasche nicht besichtigen konnten, wollten wir heute es probieren. Die Königin hatte damals das Eintrittsgeld zurückerstattet. Zunächst fahren wir jedoch zum Frühstück nach Windsor, da ich nicht so sehr auf das Hotelfrühstück bei Ibis stehe, auch wenn es nur 7,50 GBP (Januar 2012) kostet.
Teriq setzt uns zunächst einmal in der Nähe des Eingangs ab und parkt den Wagen, um uns lange Wege zu ersparen. Denn es wird alles für die feierliche Wachablösung um 11.00 Uhr bereits abgesperrt.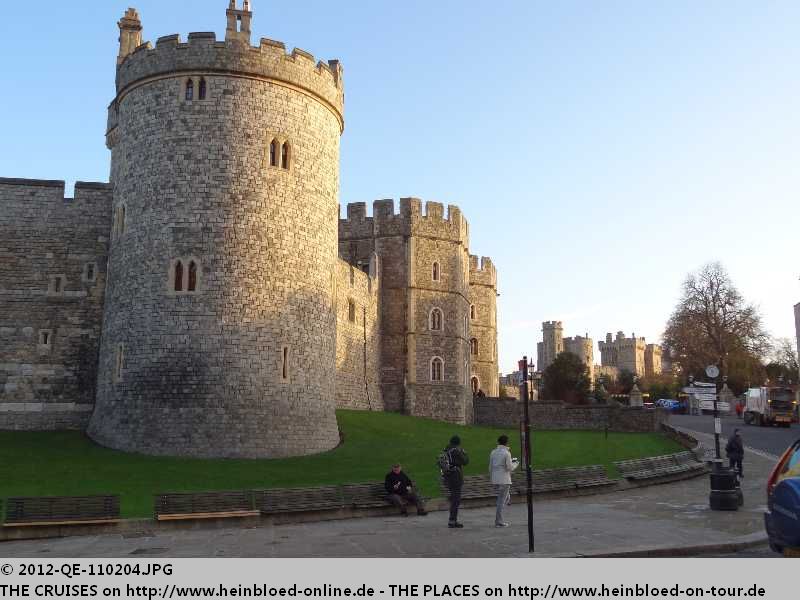 At first Teriq delivered us close to the entrance area and parked the car to beware us from long walks. They were preparing for the festive guard exchange at 11.00 hrs and closed the parkings.

Barely we left the care we found out that we had luck: this truck "blocked" the intersection and it took a while to get him out of his current position. Maybe one fingernail seperated the truck from the barriers.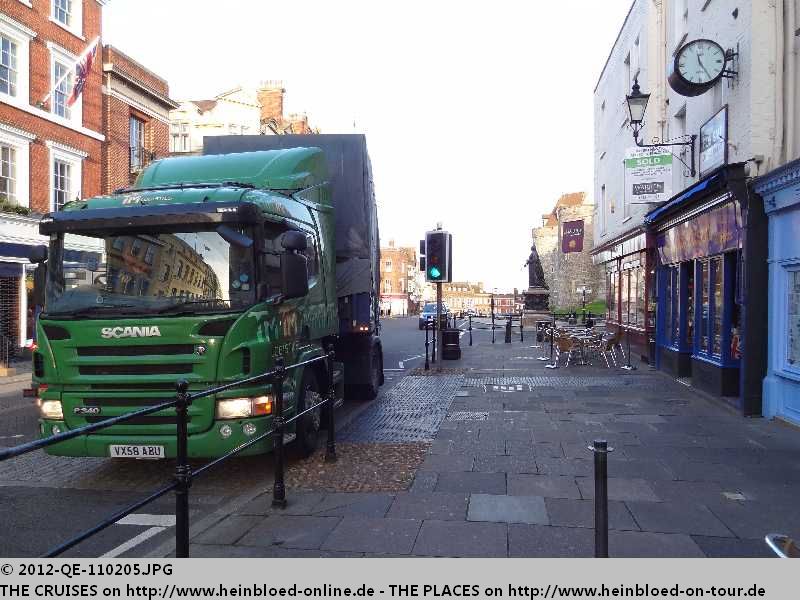 Kaum, dass wir ausgestiegen sind, stellen wir fest, dass wir Glück hatten: denn dieser Laster hat die Kreuzung gerade "abgesperrt" und es dauerte noch ein wenig, bevor wir hier wieder hätten entlang fahren können. 2 mm trennten den LKW von den Leitplanken.
Da es bereits 09.15 Uhr ist und um 09.45 Uhr Schloss Windsor für Besucher öffnet, verzichten wir auf ein englisches Frühstück und gehen die Esquires-Kaffeebar.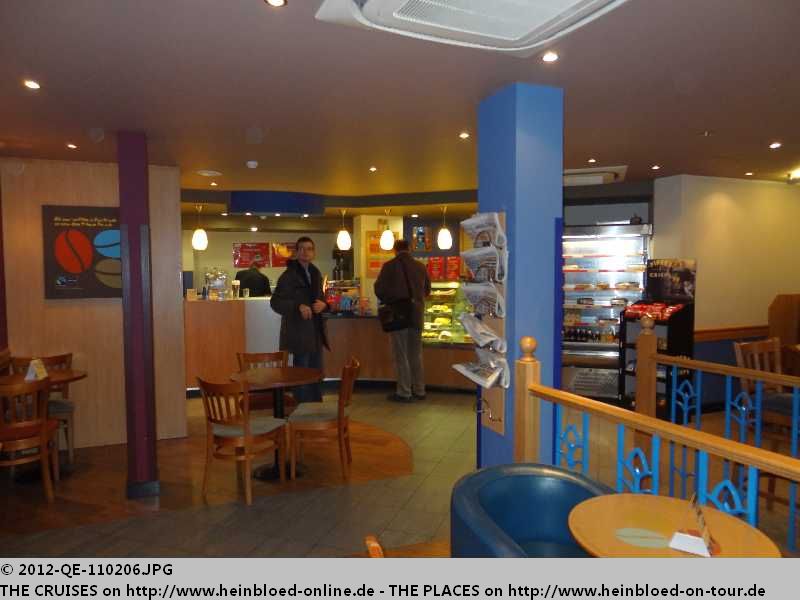 It was already 09.15 hrs and at 09.45 hrs Windsor Castle should open for visitors. So we kept distance to have an extended English breakfast and went to Esquires-Coffee Bar.

But you get there coffee, tea and everything to become happy.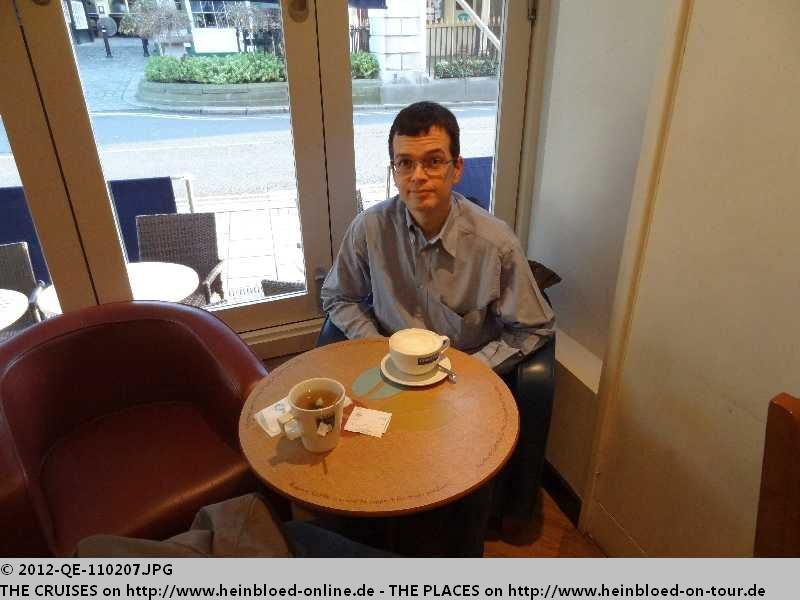 Dort bekommen wir aber Kaffee, Tee und alles zum Glücklich werden.
Sogar Scones in XXL, aber das wäre zu mächtig für das Frühstück.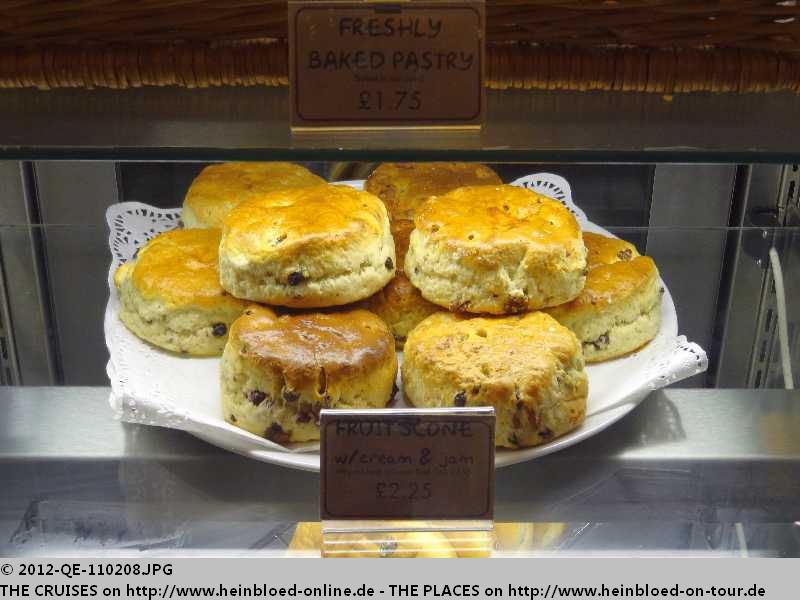 Even scones in XXL but they were to large for breakfast.

Instead we took few warm sandwiches and a cream of chicken soup. I could not say no when I discovered it: I could have all day and all night. I loved her and it was good.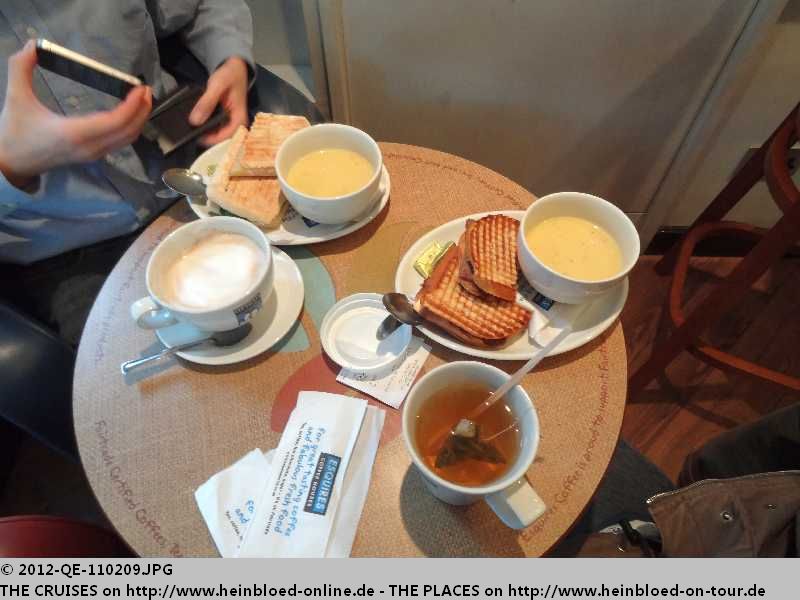 Stattdessen nehmen wir warme Sandwiches und eine Hühnercremesuppe. Da konnte ich nicht nein sagen, egal zu welcher Uhrzeit. Ich liebe sie und sie war gut.