Scroll down for English explanations - alternates with German explanations.

Aufgrund der Kürze unseres Aufenthaltes bin ich mal wieder nachts unterwegs...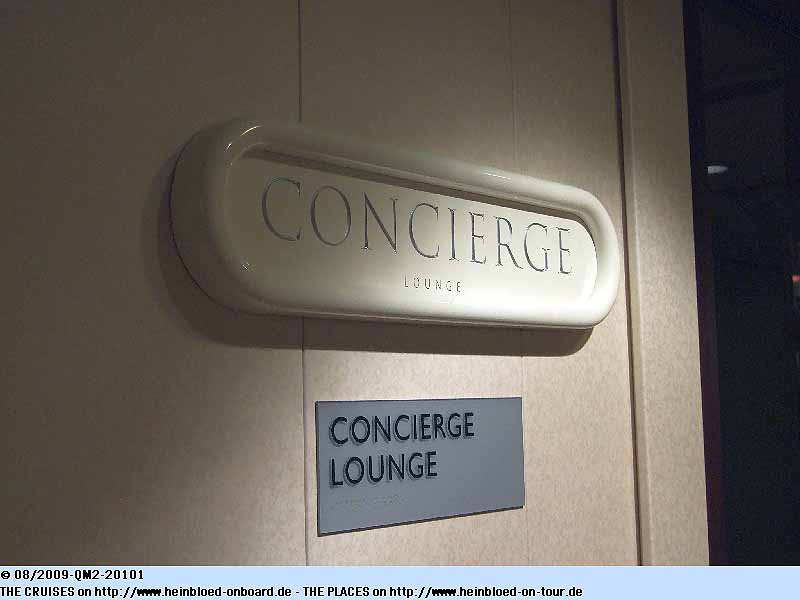 Due to our short stay I need to discover everything in the night.

That would be the window-less lounge for Grill-guests in the center of the ship.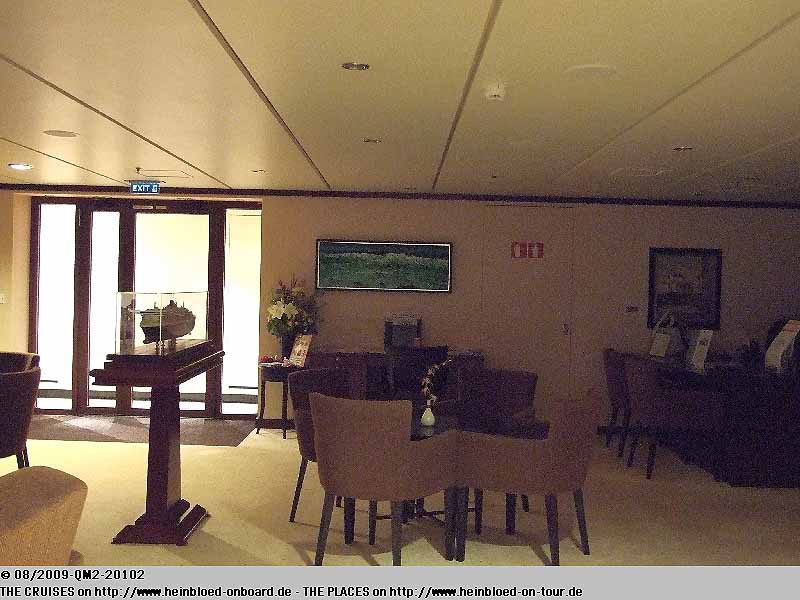 Da hätte ich also die Lounge ohne Fenster, die mitten im Schiff den Grill-Gästen zur Verfügung steht...
Gläserne Fahrstühle sind recht rar an Bord. Am Bug gibt es eine kleine Anlage.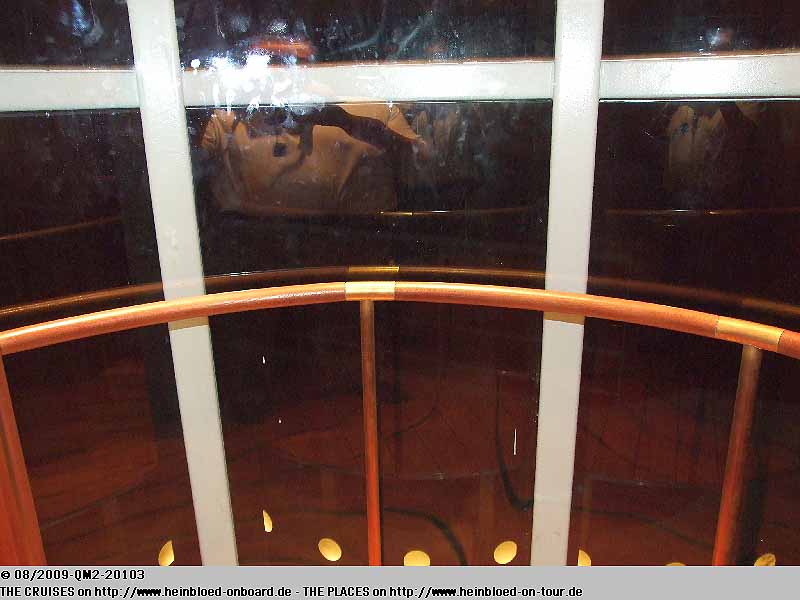 Glass elevators are not very popular on this ship. There is a small one at the bow.

You can access to the closed spa-areas by using this elevator.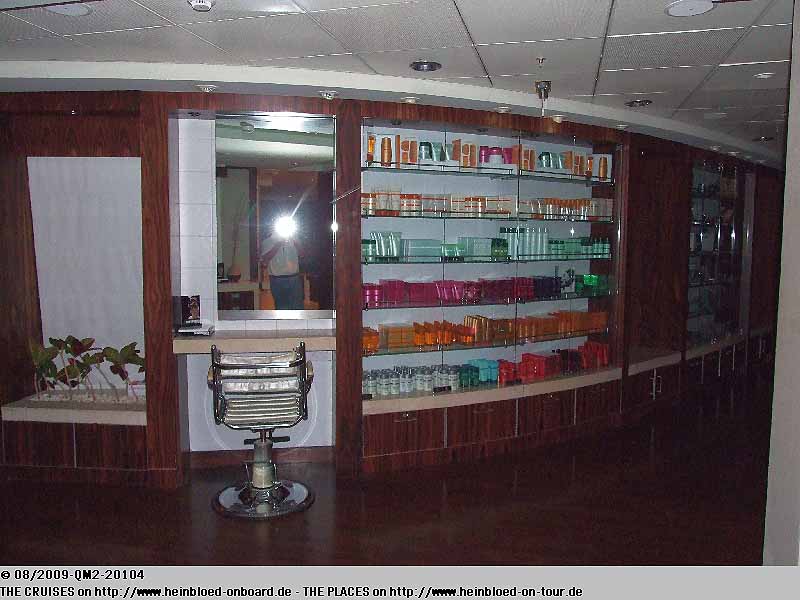 Mit der kann man dann auch in die abgesperrten Spa-Bereiche fahren.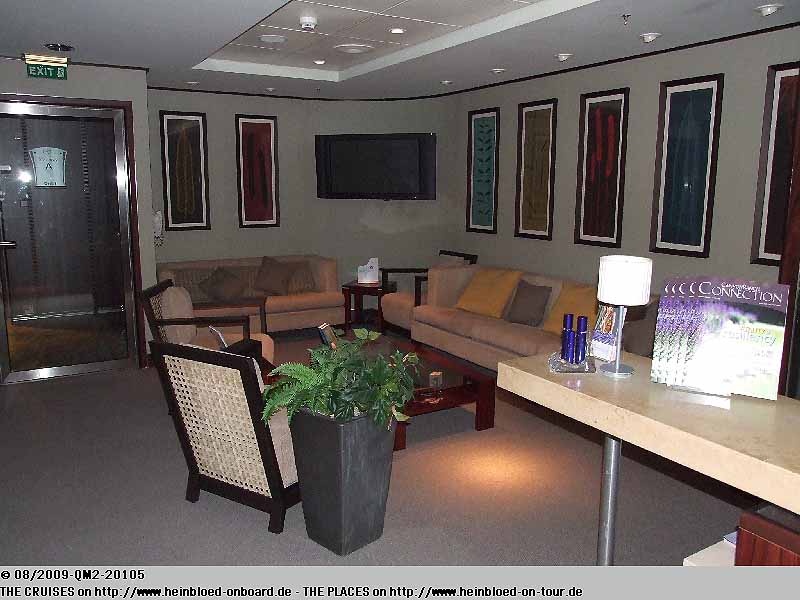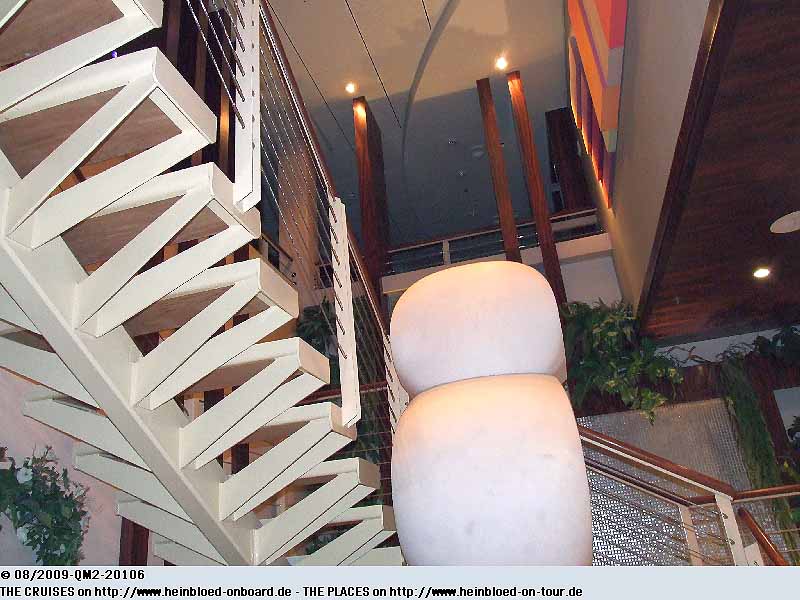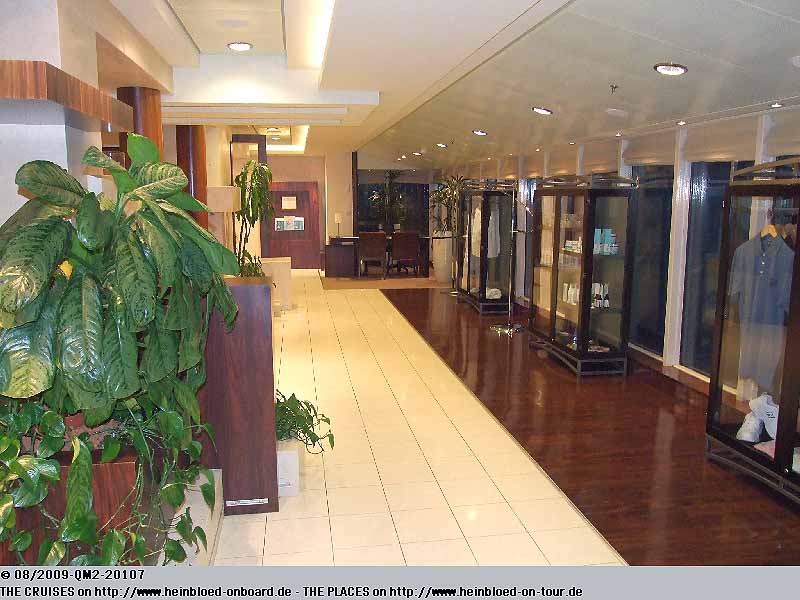 Die Buchhandlung haben wir dieses Mal gar nicht besucht... mangels Zeit...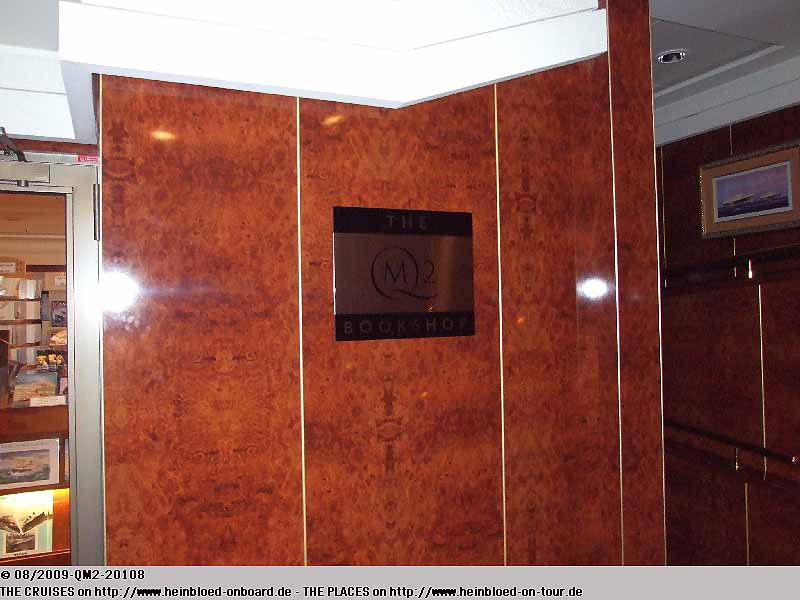 We did not see the book store as we had no time.

The library on QUEEN VICTORIA is much more nicer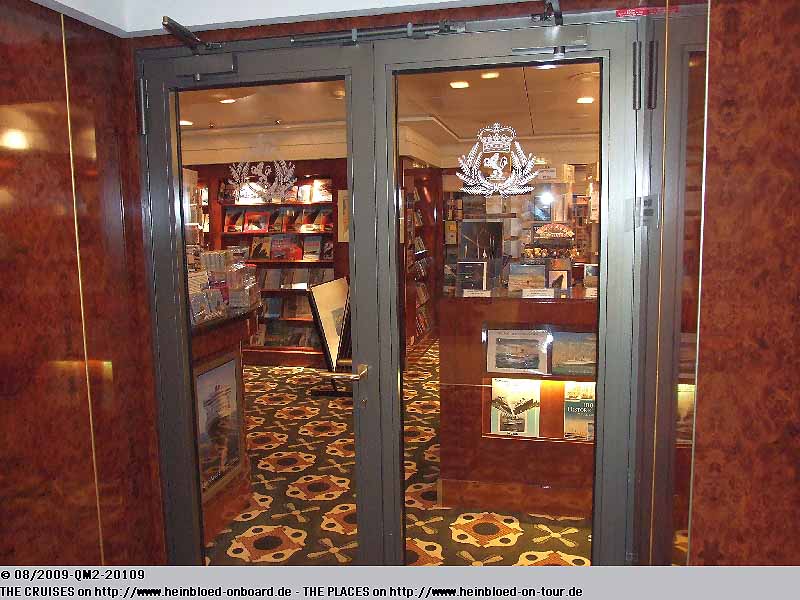 Die Bibliothek auf der QUEEN VICTORIA ist sicherlich schöner,
weil sie sich über zwei Stockwerke erstreckt.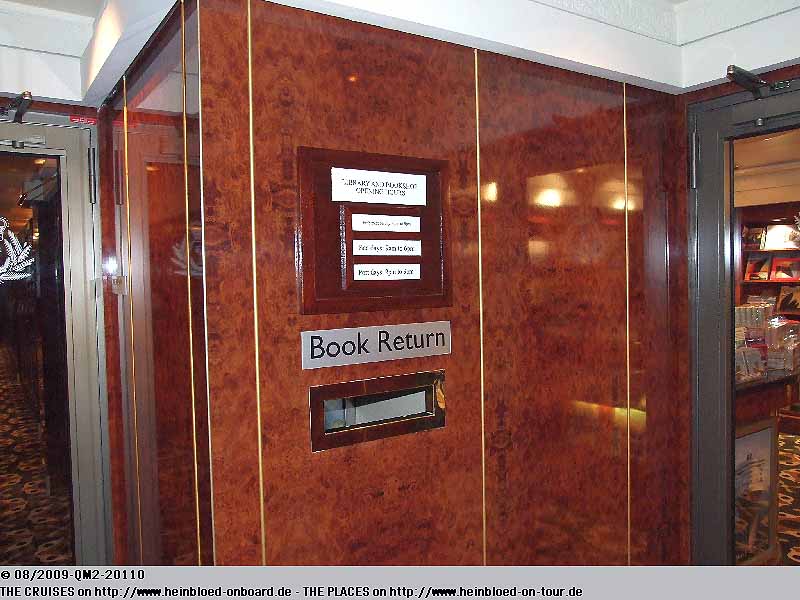 because it has two tiers.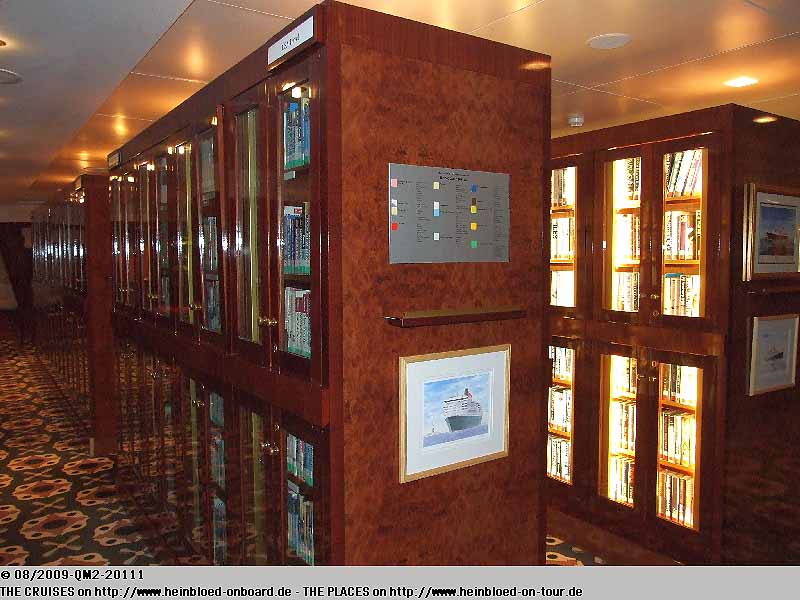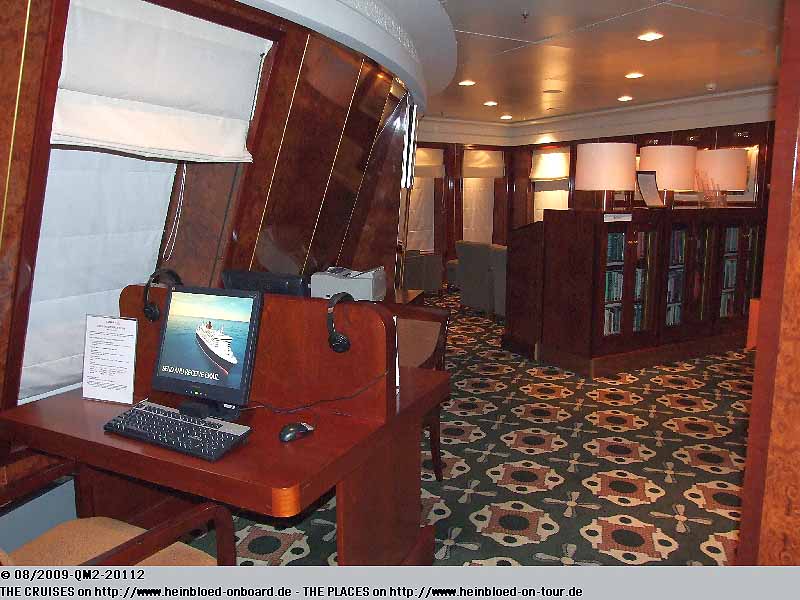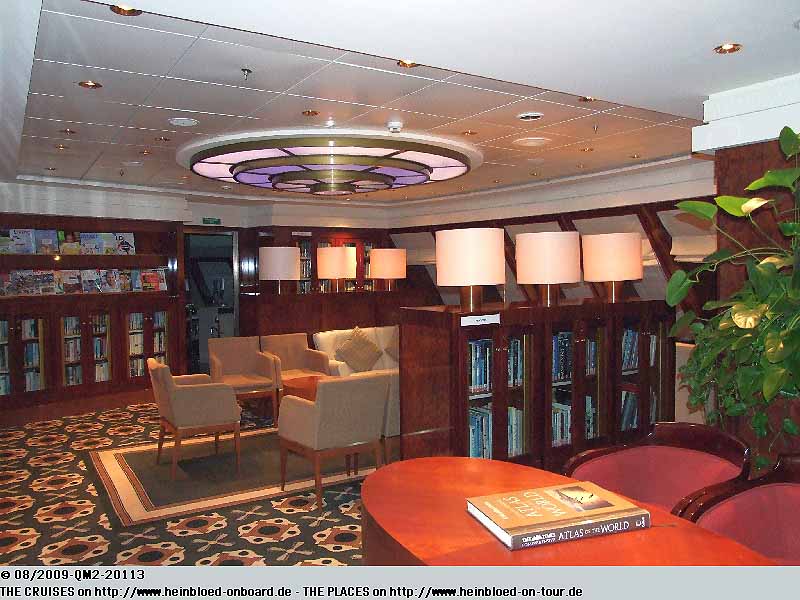 Todd English - alternative dining venue with 20 USD (lunch)/30 USD (dinner) cover charge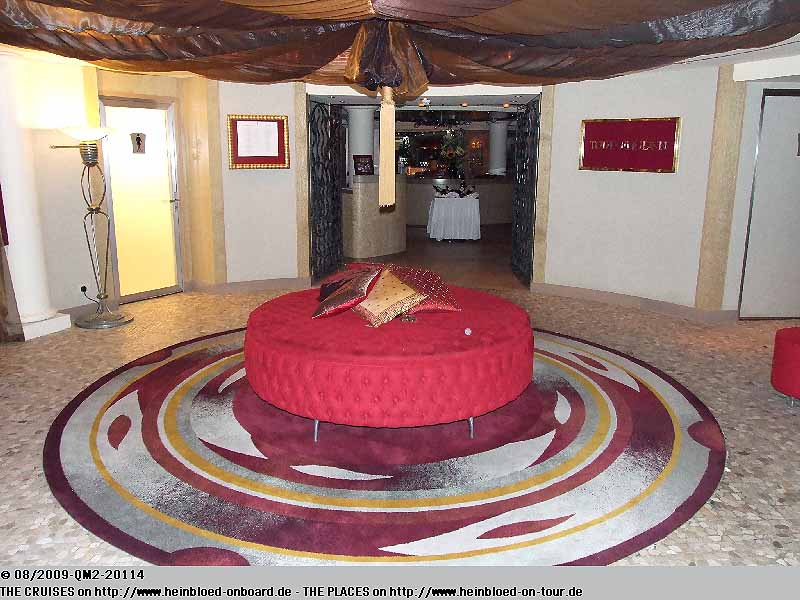 Todd English - das Zuzahlrestaurant (20 USD mittags und 30 USD abends)
Wir können ja mittags wiederkommen.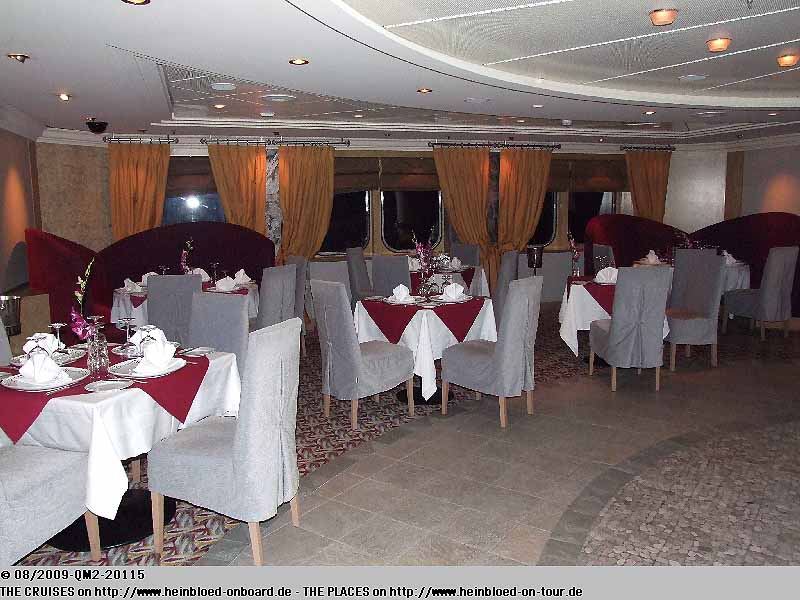 We can return for lunch.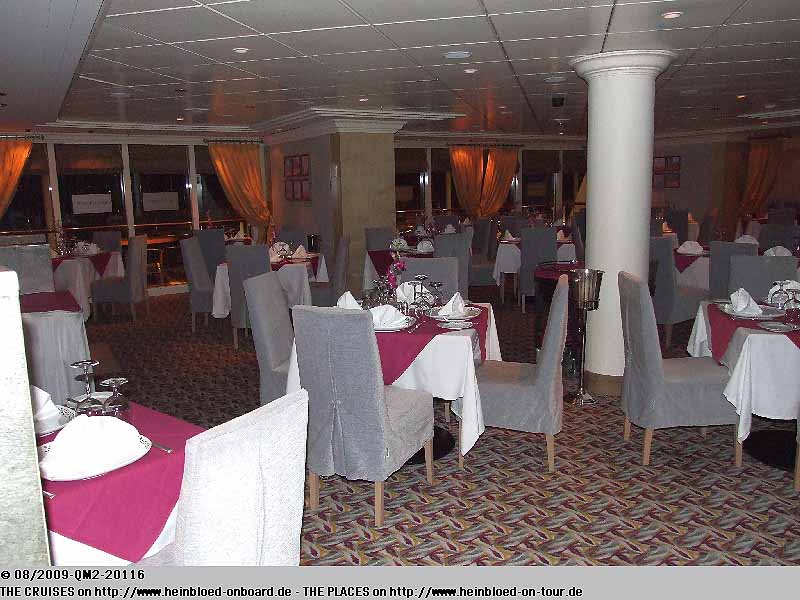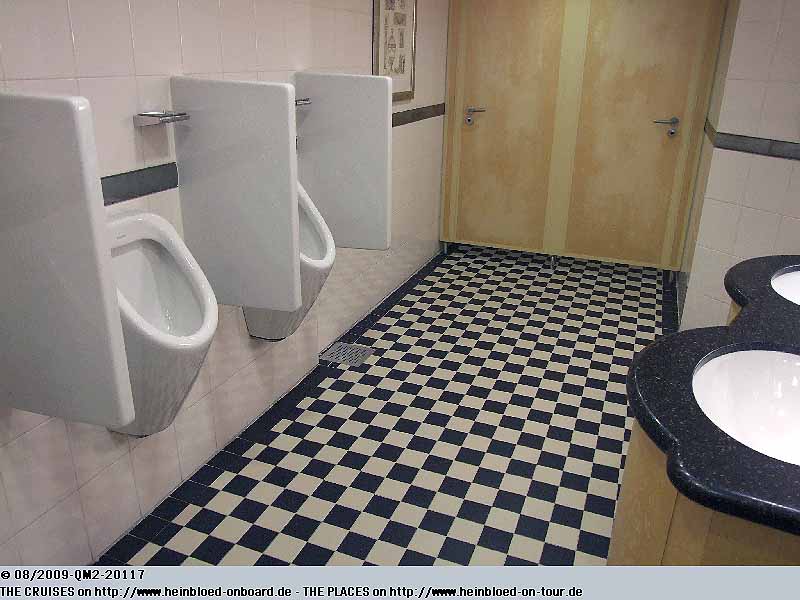 That's the lounge the Grill-guets meet for their pre-dinner cocktails.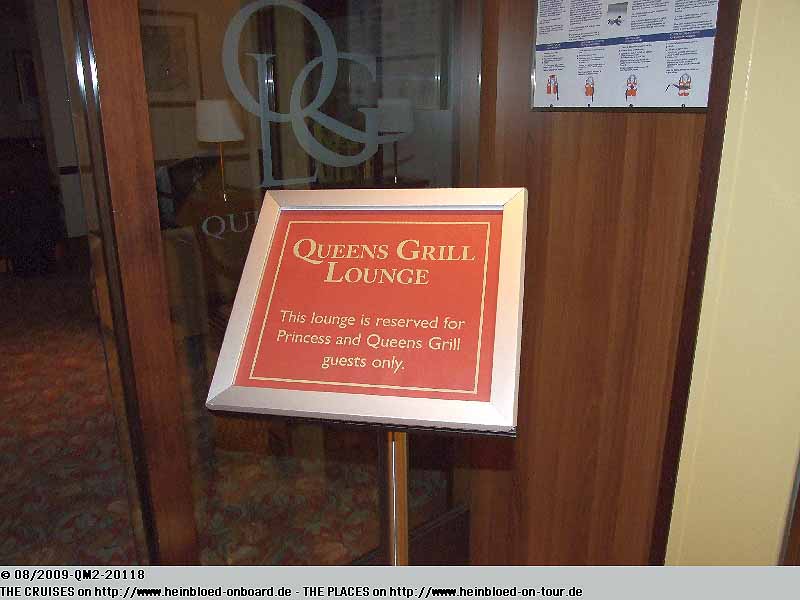 Das ist also die Lounge in der sich die Grill-Gäste zum Cocktail versammeln...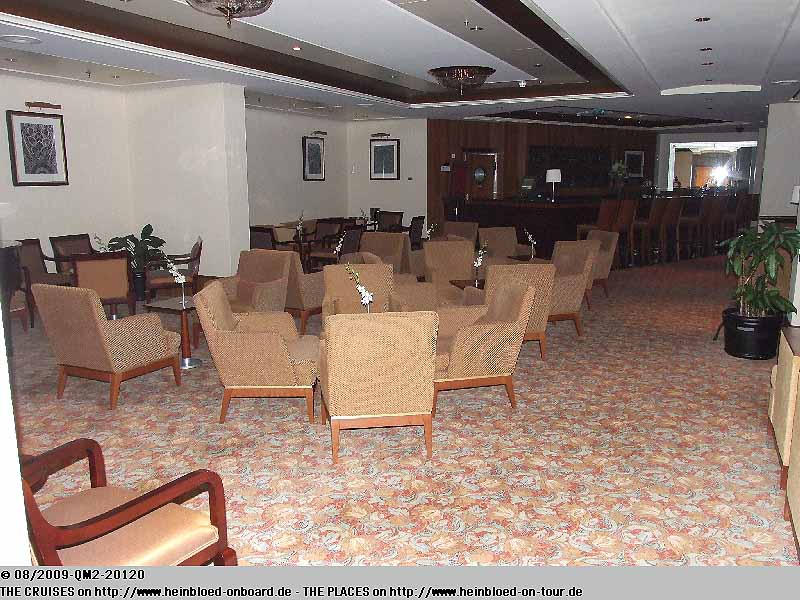 I would have expected the restaurant much more elegant.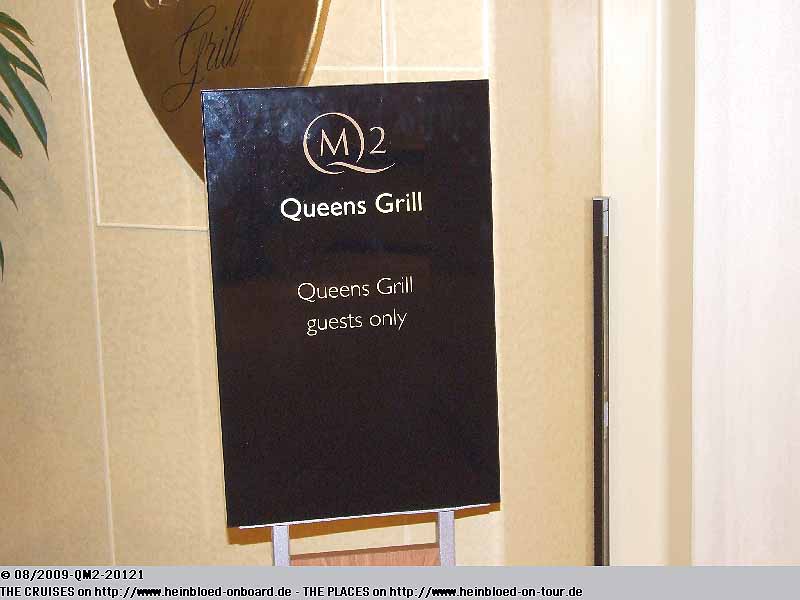 Ich hätte es mir hier im Queen's Grill Restaurant aufregender vorgestellt.
Zum Princess' Grill Restaurant führt nur eine Schiebetür, die ich nicht versuche zu öffnen, da ich kaum annehme, dass es dort besser aussieht als hier.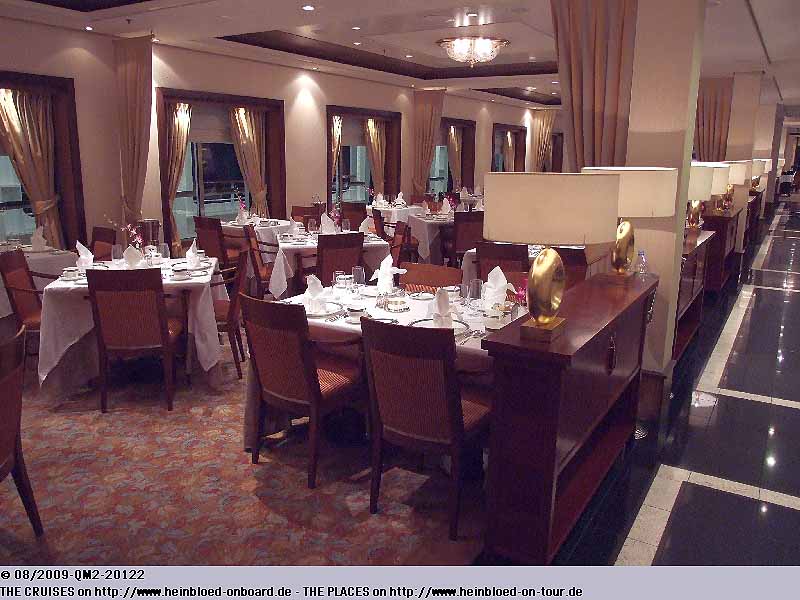 To the Princess Grill Restaurant there is only a locked sliding door which I cannot open but I doubt that it would be nicer than here.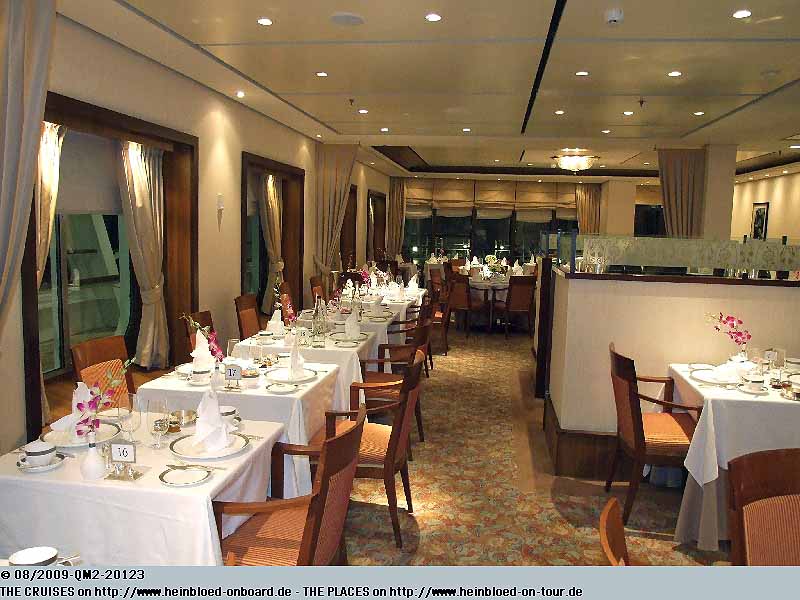 In King's Court they prepare already breakfast in different levels.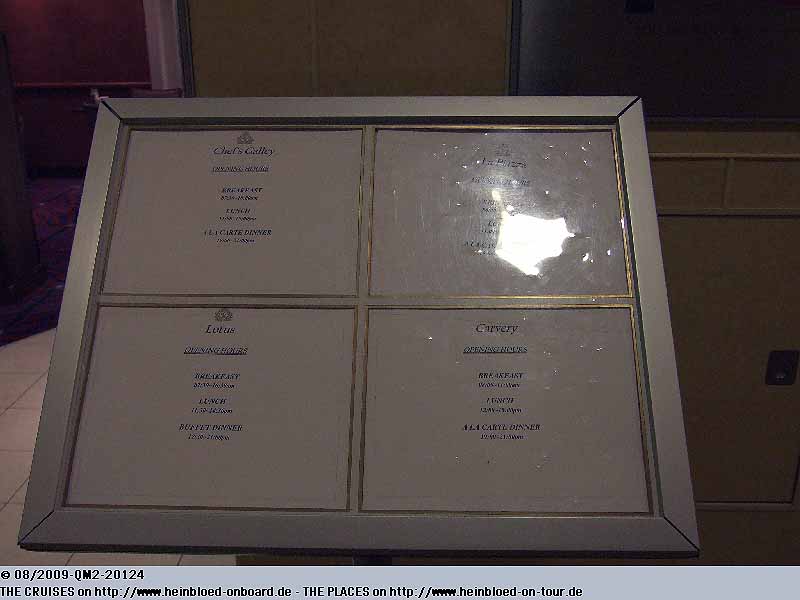 Im King's Court wird schon das abgestufte Frühstücksangebot vorbereitet.
Das Obst sieht ja doch schon besser aus und nicht nur Melonen, wie auf anderen Schiffen.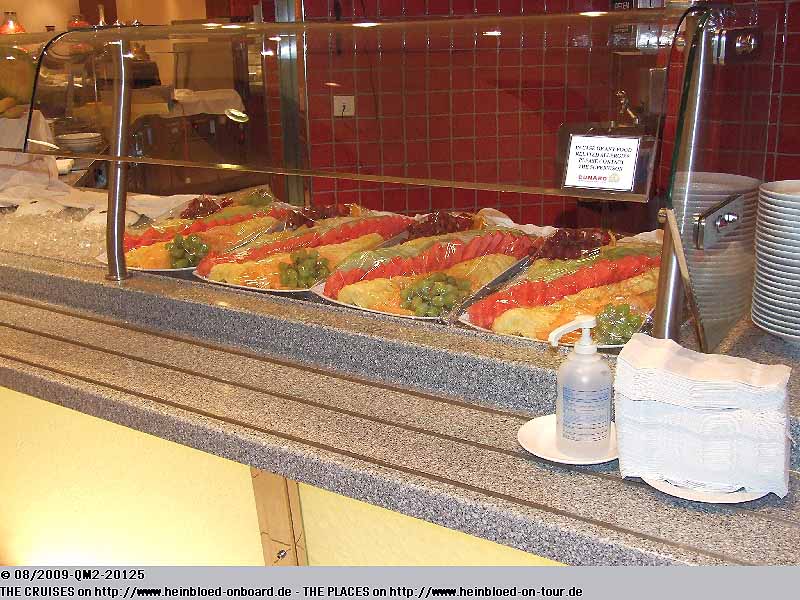 The fruits look much more better and it's not only melon melon melon like on other ships.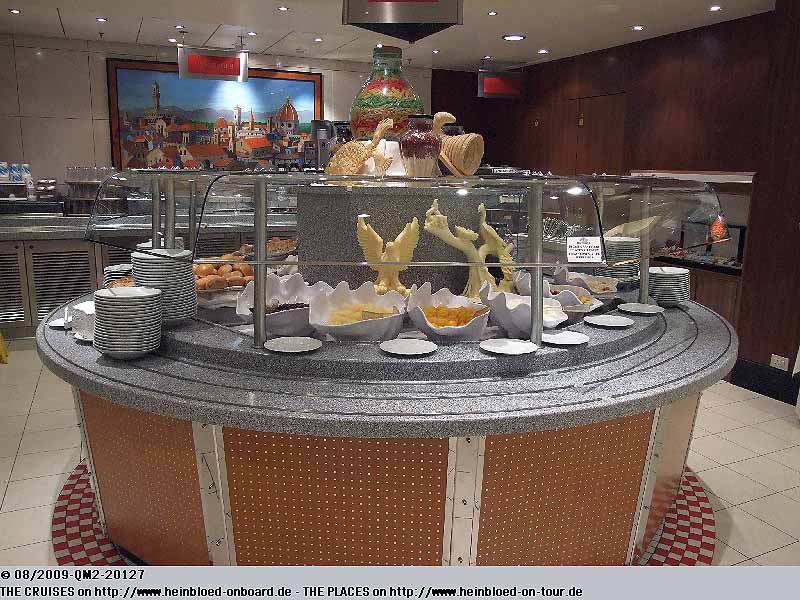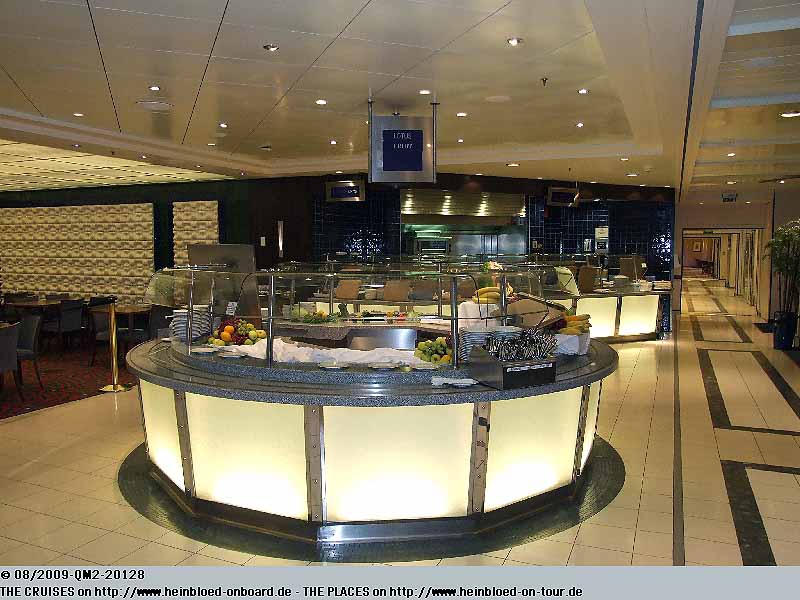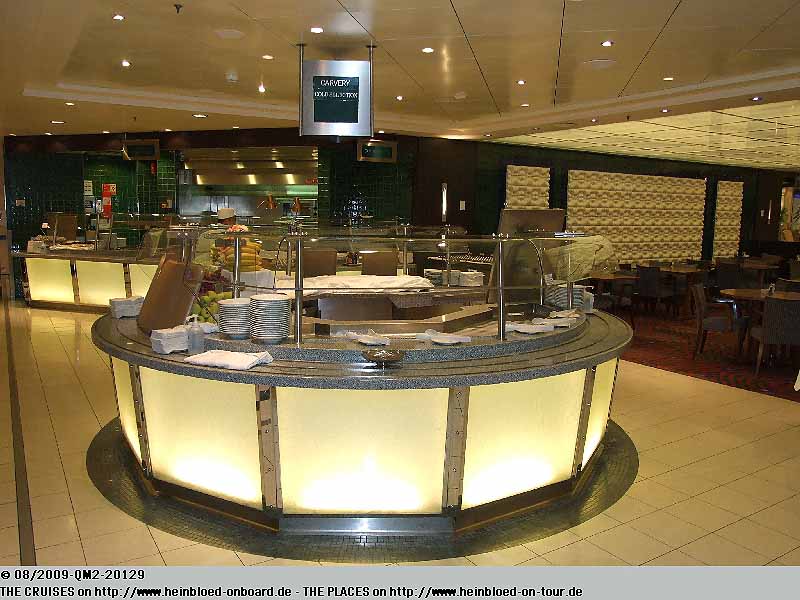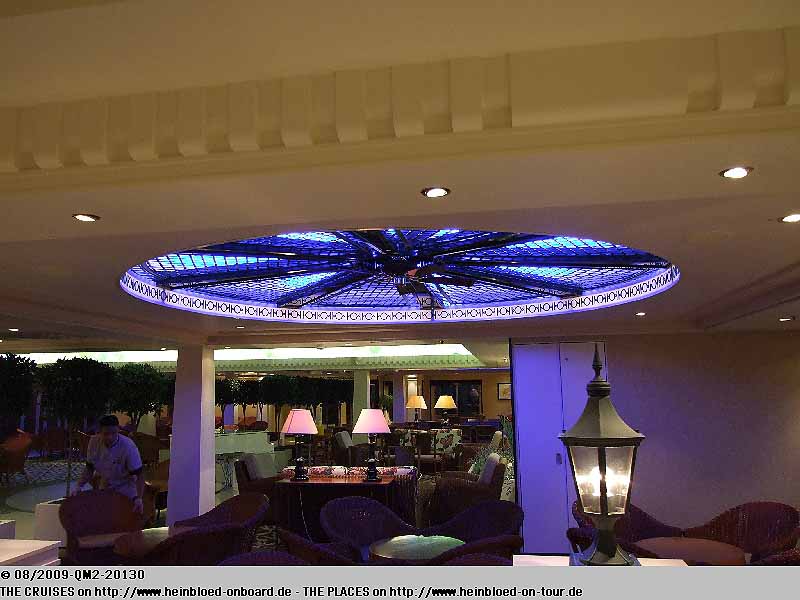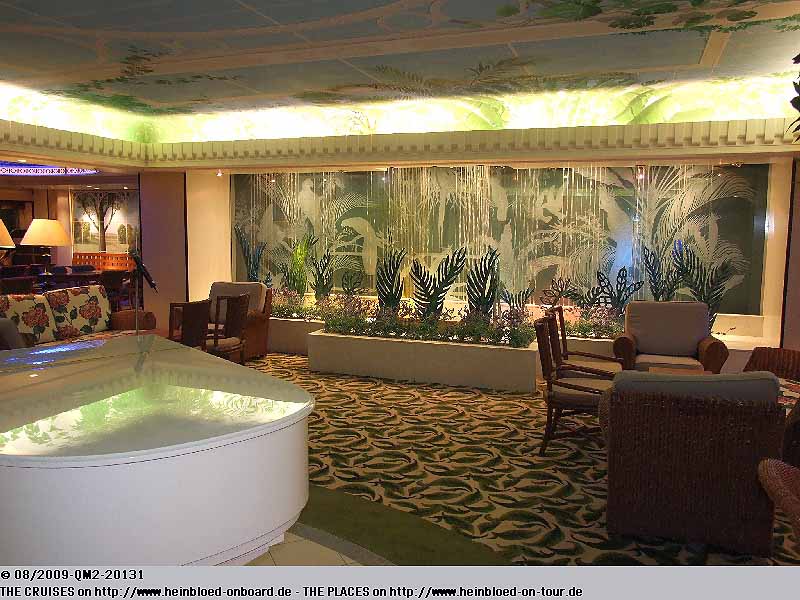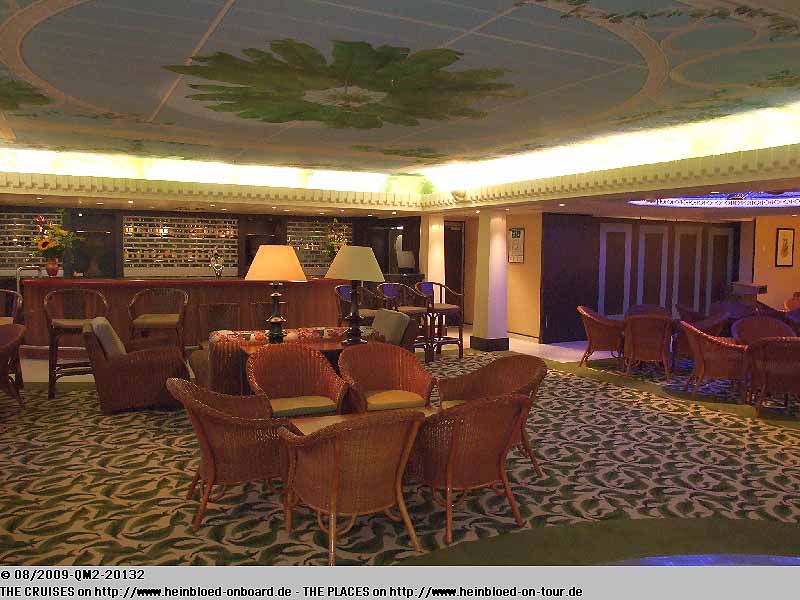 And very nice: the bow is for all passengers.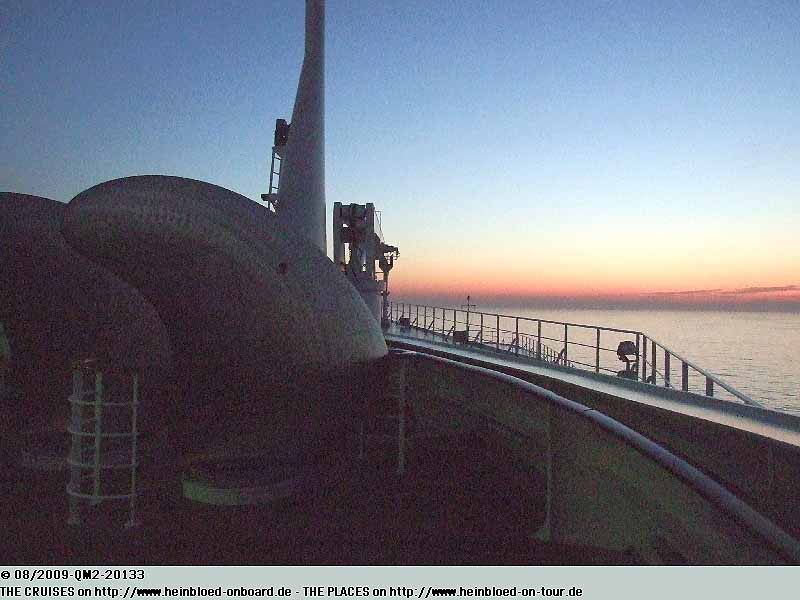 Und sehr schön: der Bug steht allen Reisenden zu.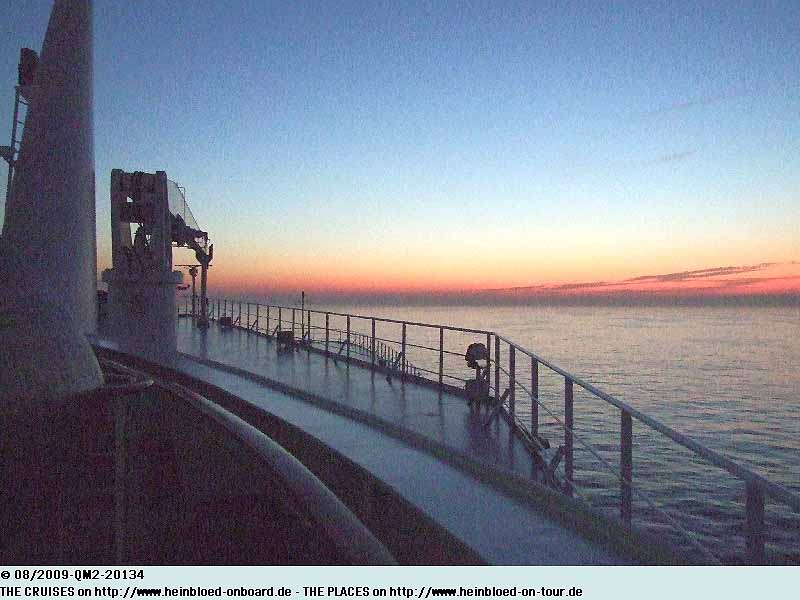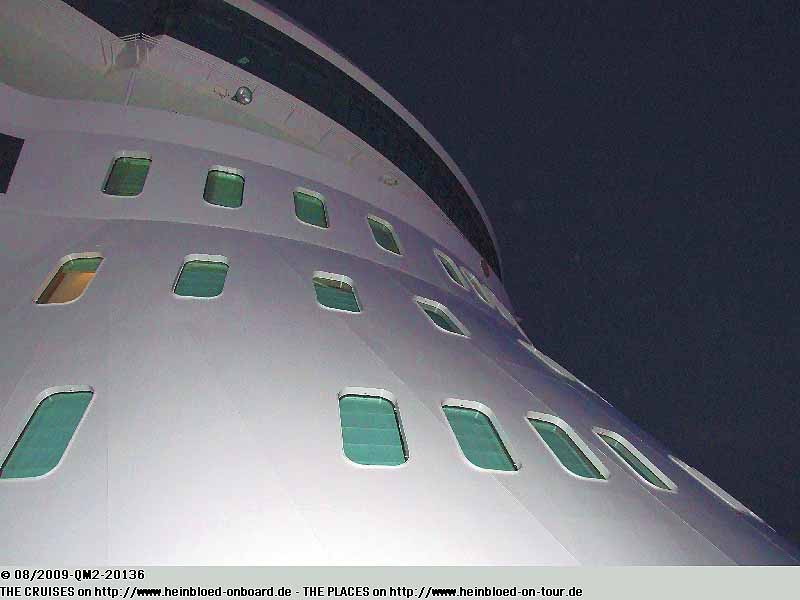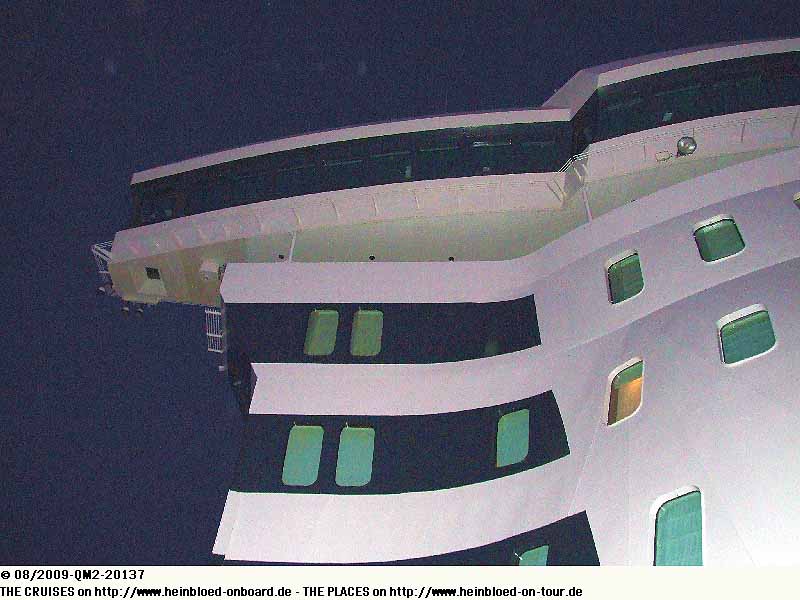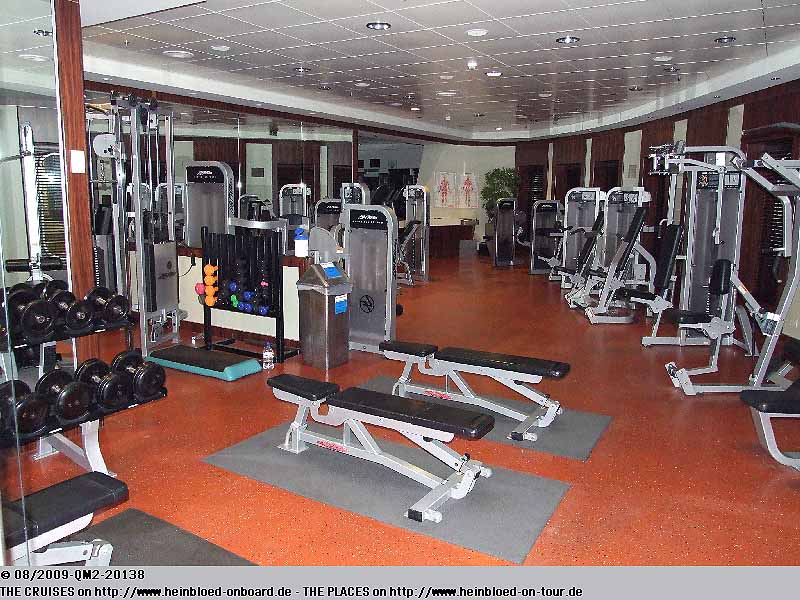 Nur die Fitness-Räume fallen verhältnismäßig klein und eng aus.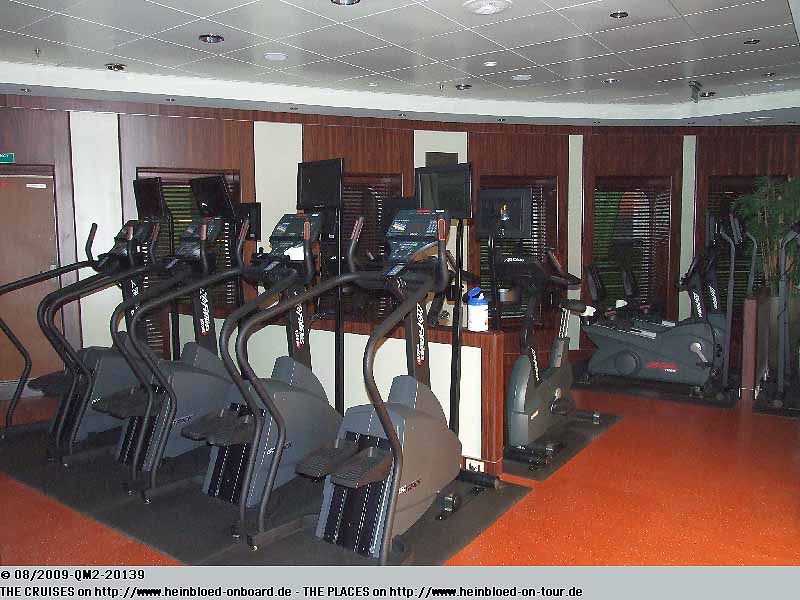 Only the gym made a small and narrow appearance.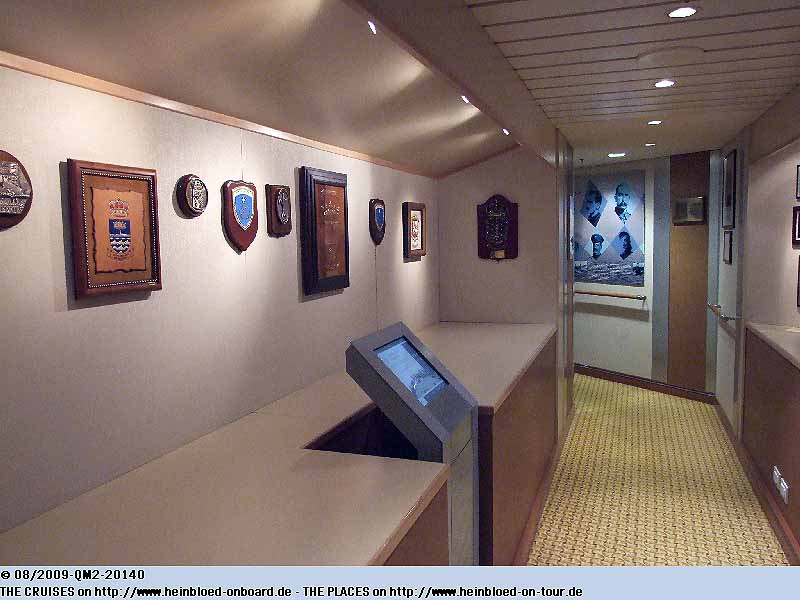 As there are many meeting rooms onboard you find refreshment points outside the King's Court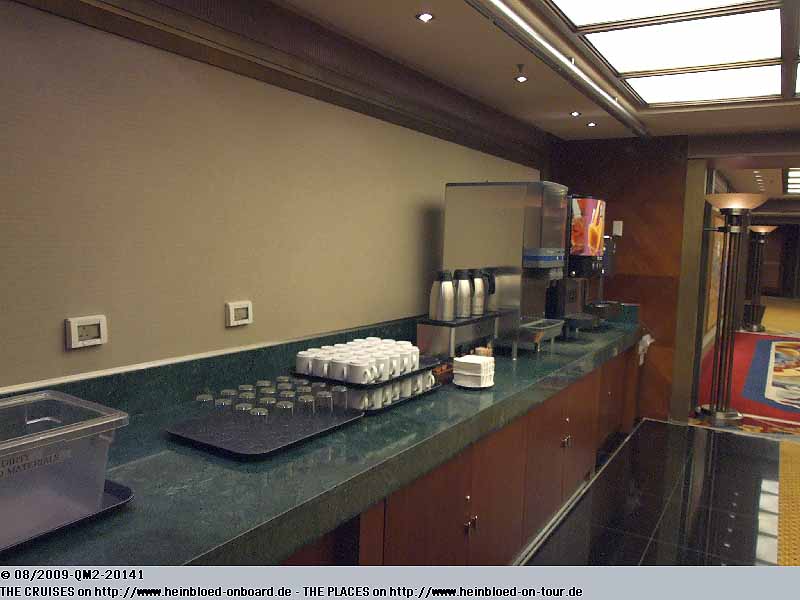 Da auch viele Tagungsräume an Bord sind, gibt es auch entsprechende Erfrischungsstationen außerhalb des King's Court.
Irgendwie gibt es die Gesamtübersicht nur an einer versteckteren Stelle.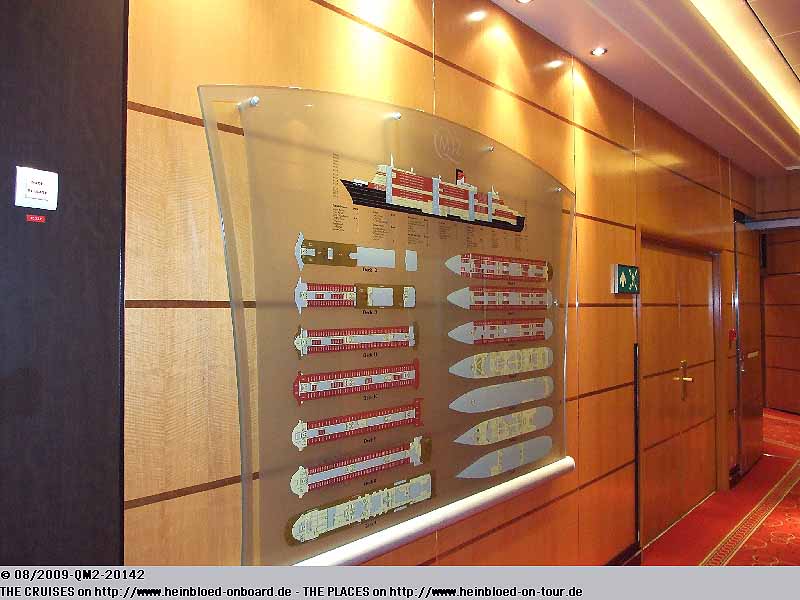 Somehow the general deck plan was hidden.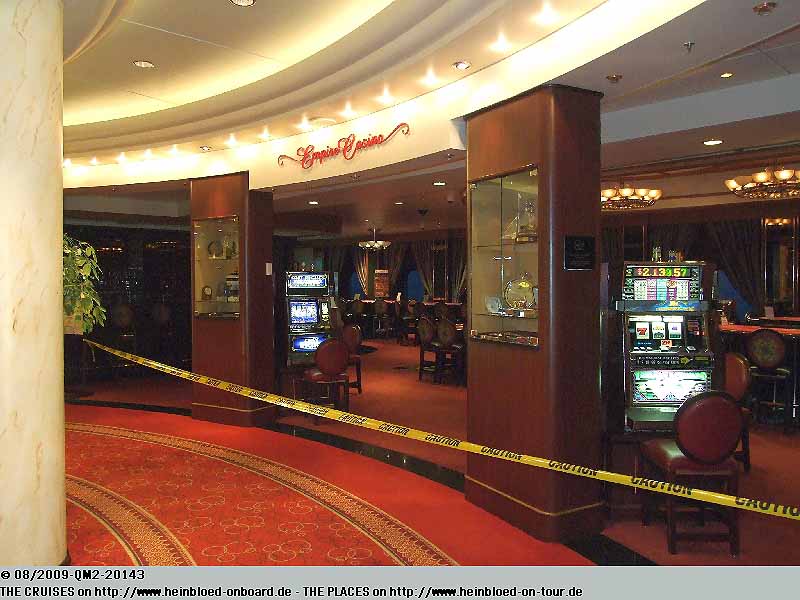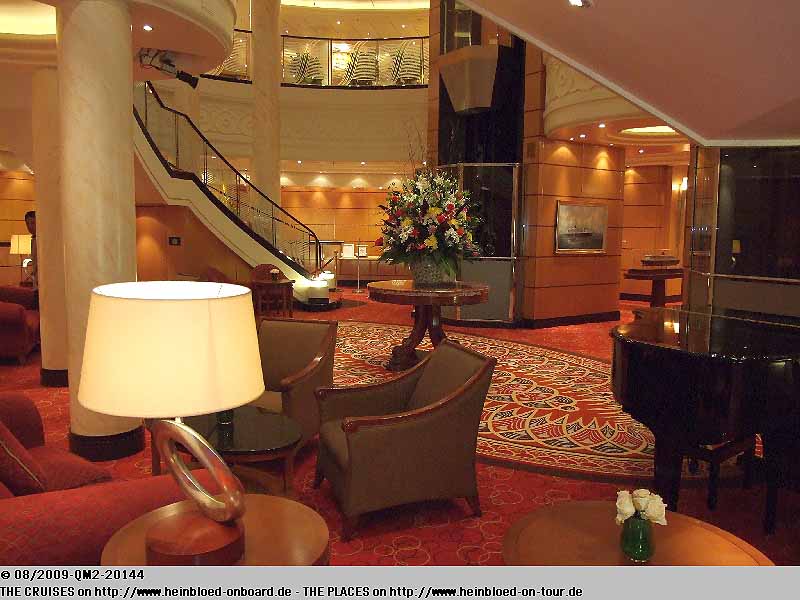 Auch der gläserne Fahrstuhl im Atrium ist eine recht kleine Anlage.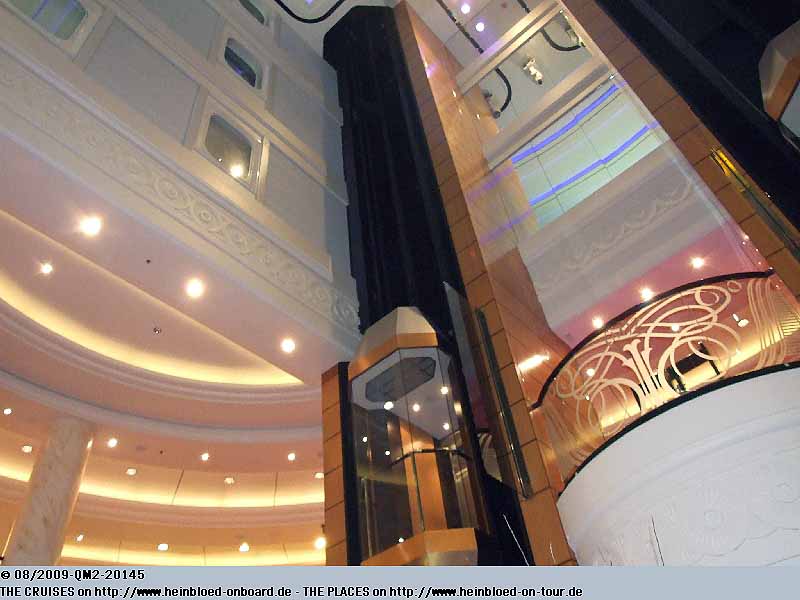 It's just a small glass elevator.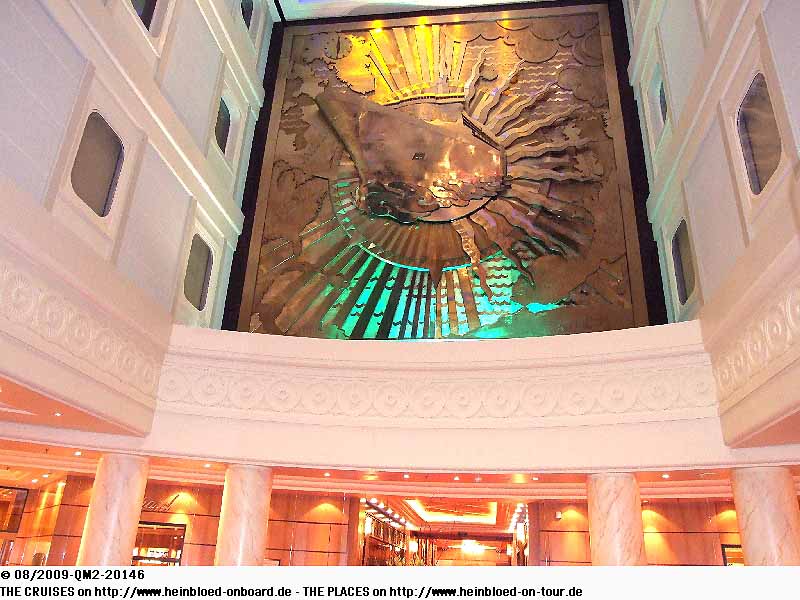 Ob ich die Atriumkabinen nehmen würde oder nicht doch lieber einen Tick mehr bezahle um eine echte Außenkabine nehme??? Schwierige Frage...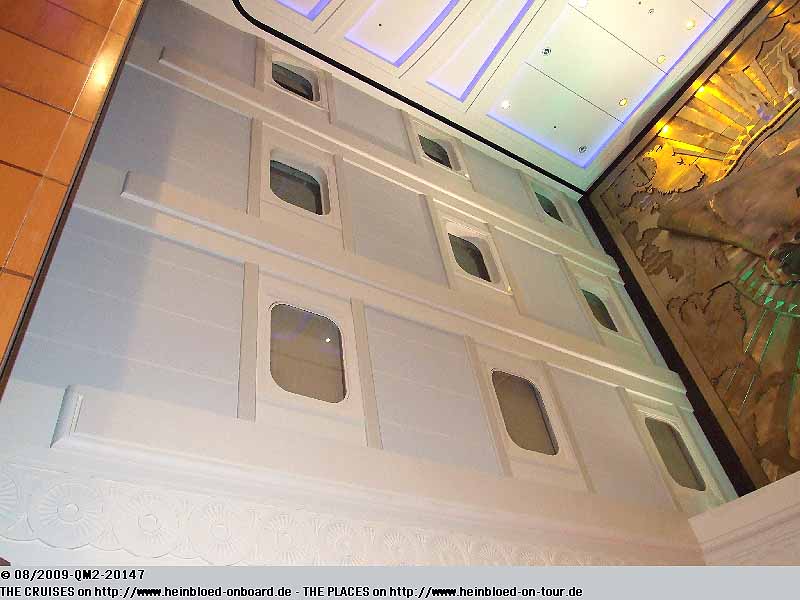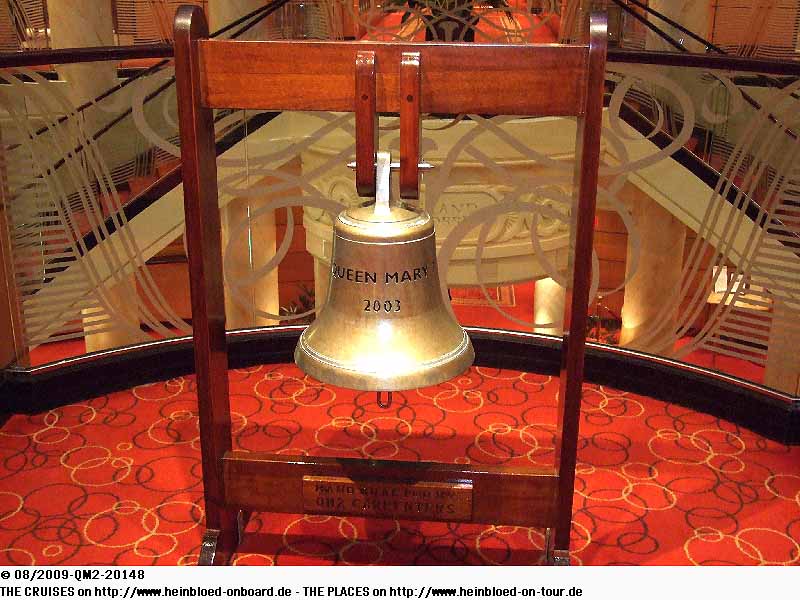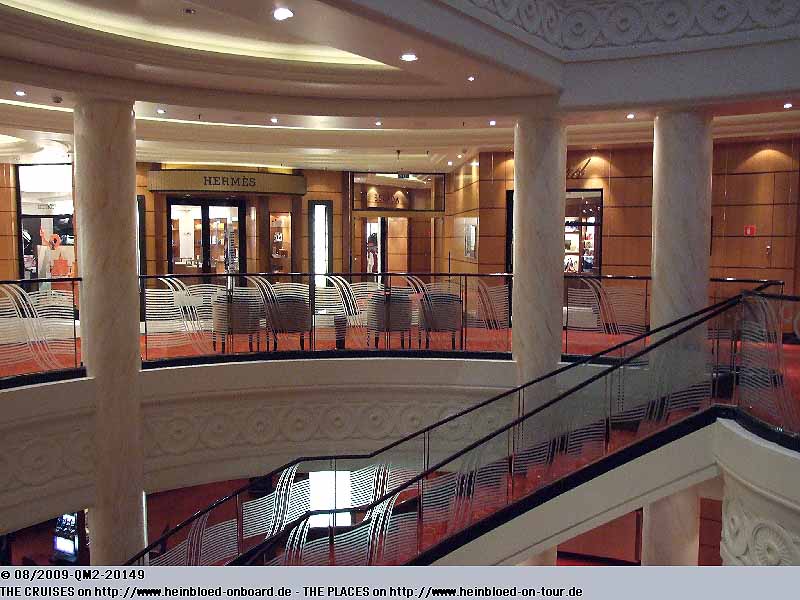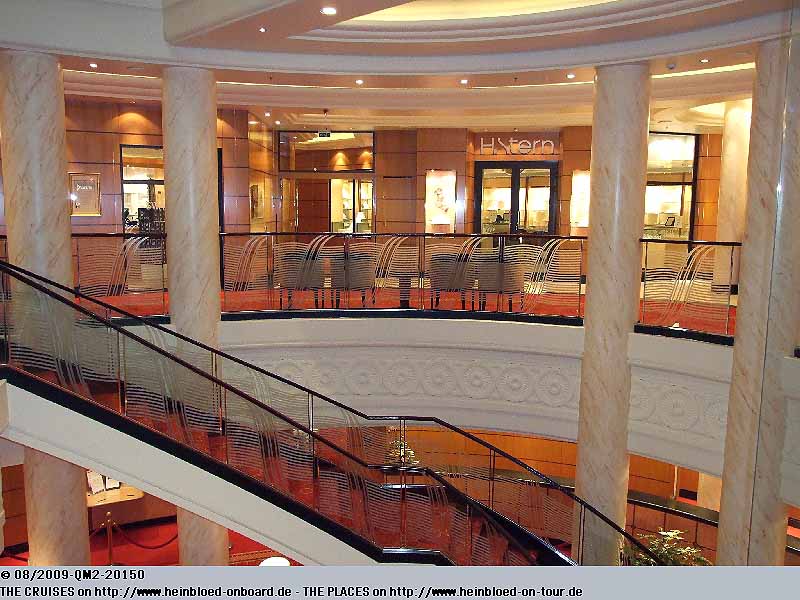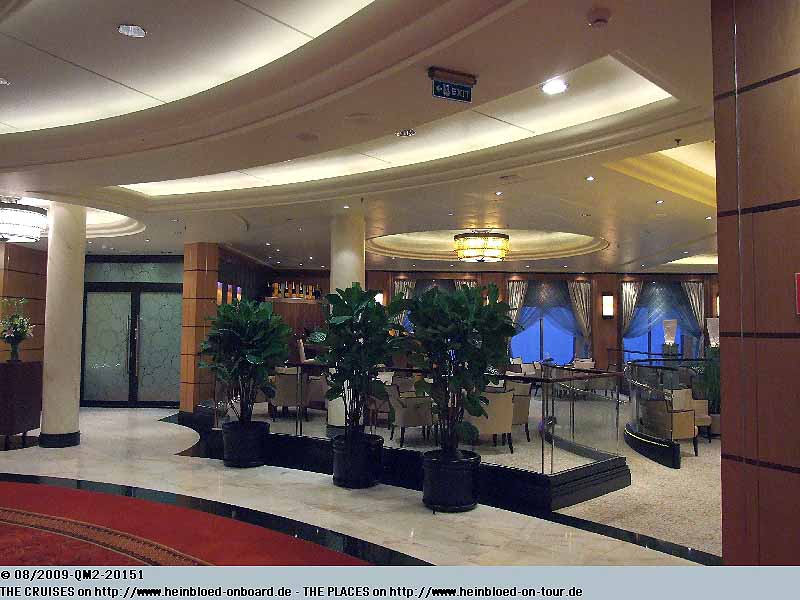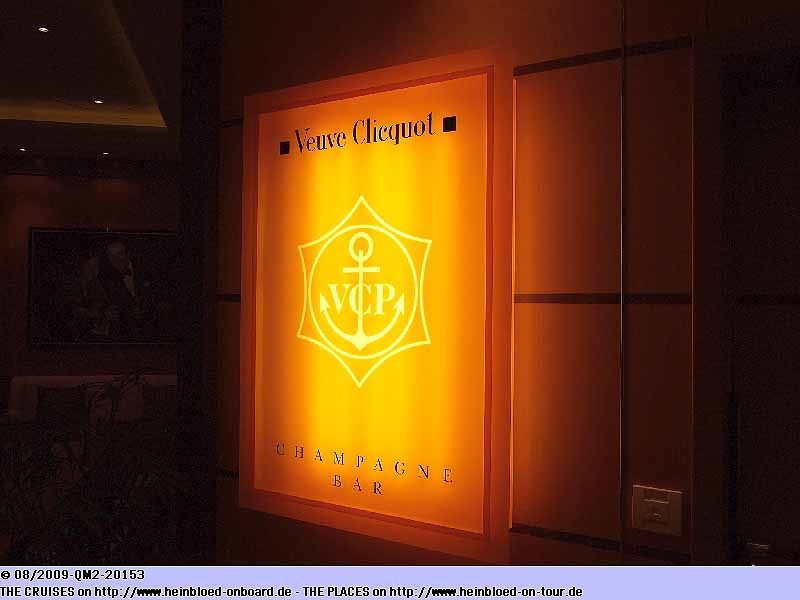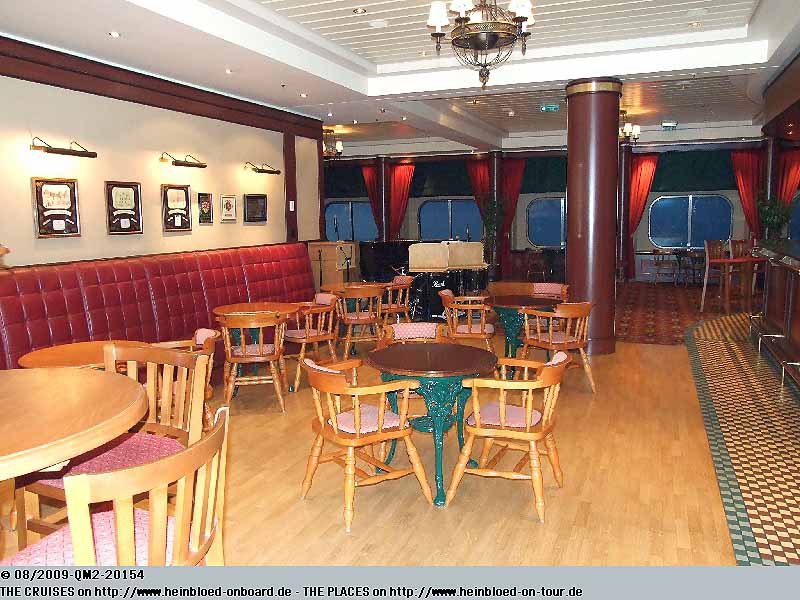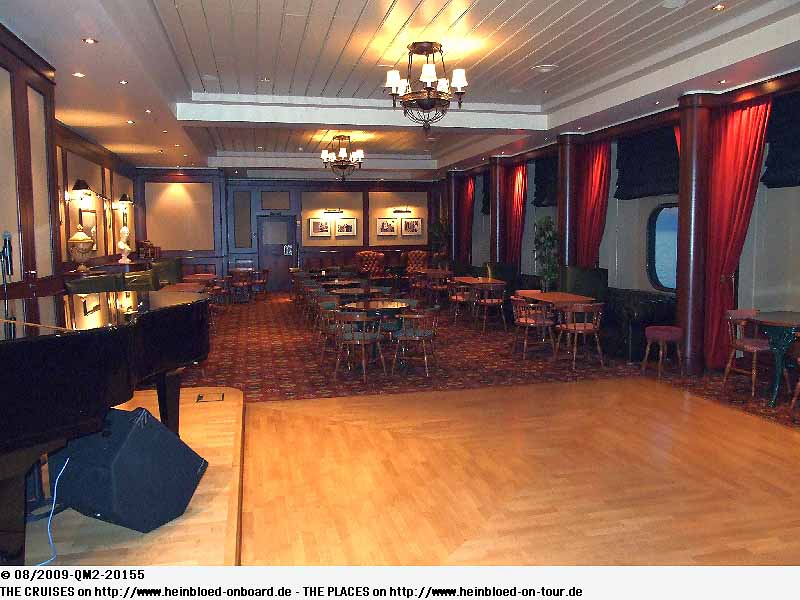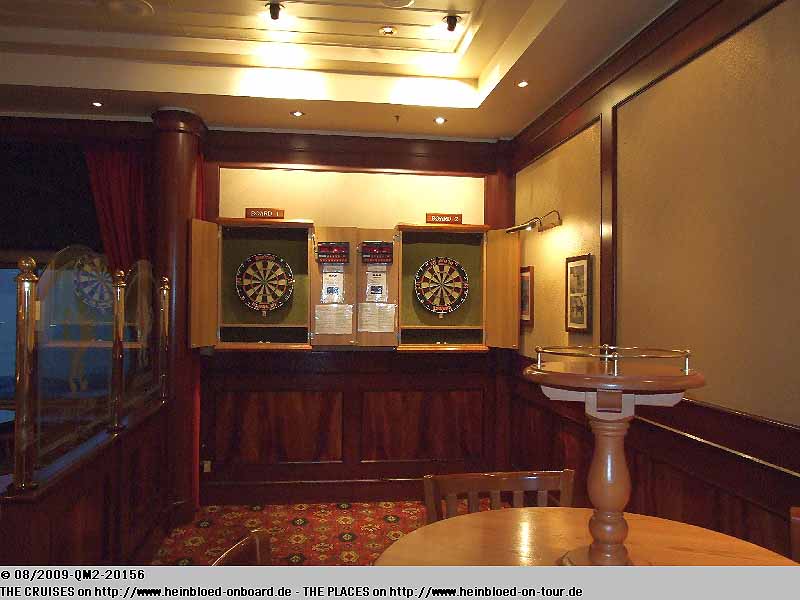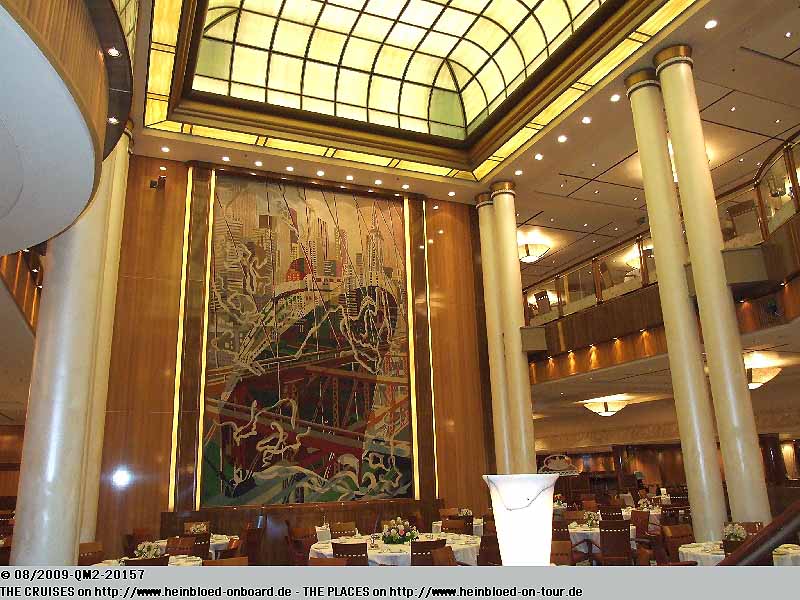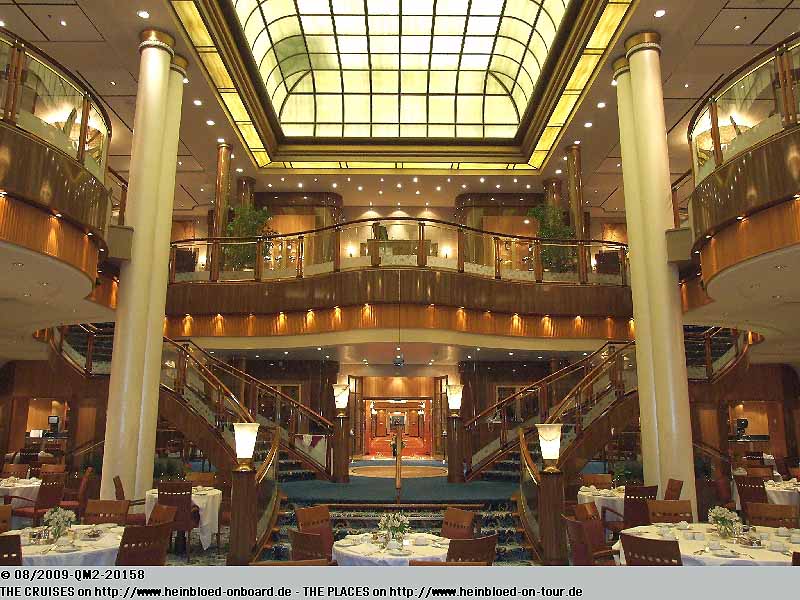 Ich bin froh, dass wir nicht oben sitzen.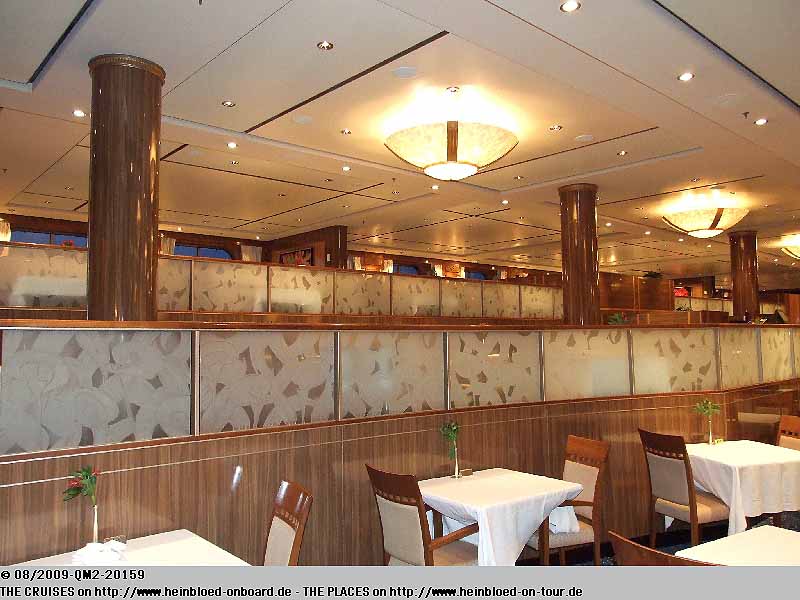 I was quite happy that we had to table on the upper deck.

Those who were allocated in the center level of Deck 3 had some big disadvantages as they neither have a view to the windows nor to the balcony to the see what happend downstairs.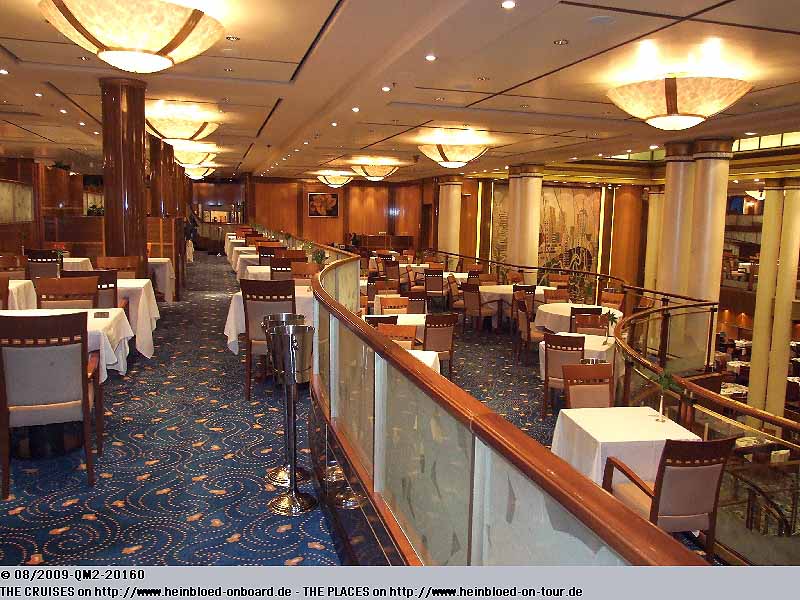 Diejenigen, die in der mittleren Ebene auf Deck 3 sitzen sind ja ein wenig benachteiligt, da sie weder einen schönen Blick nach unten noch nach oben und nach außen haben.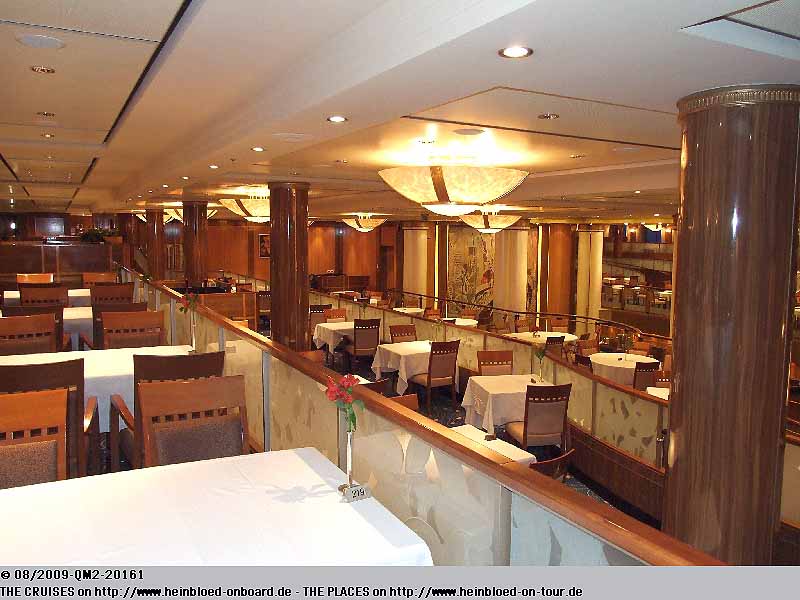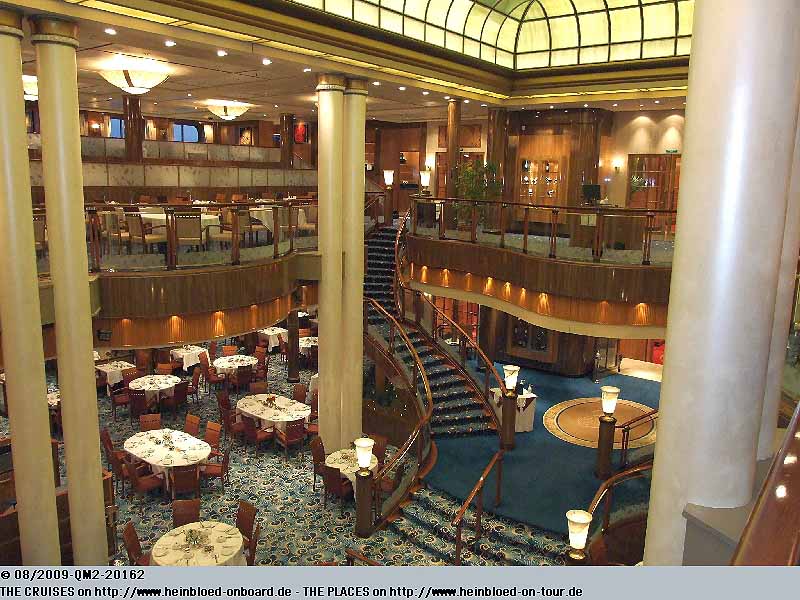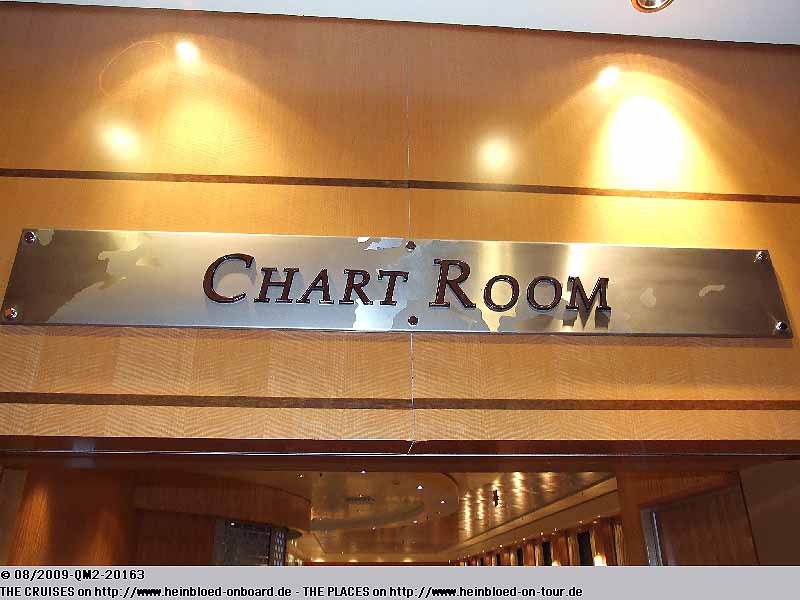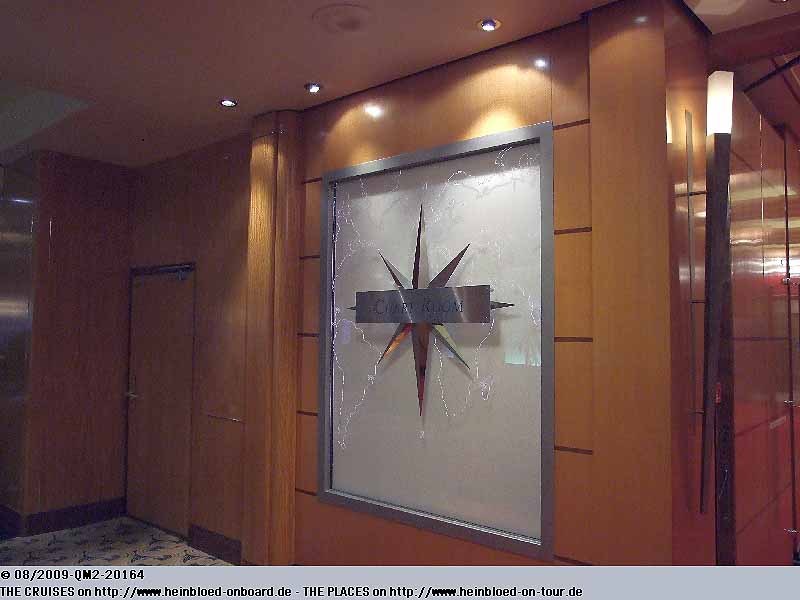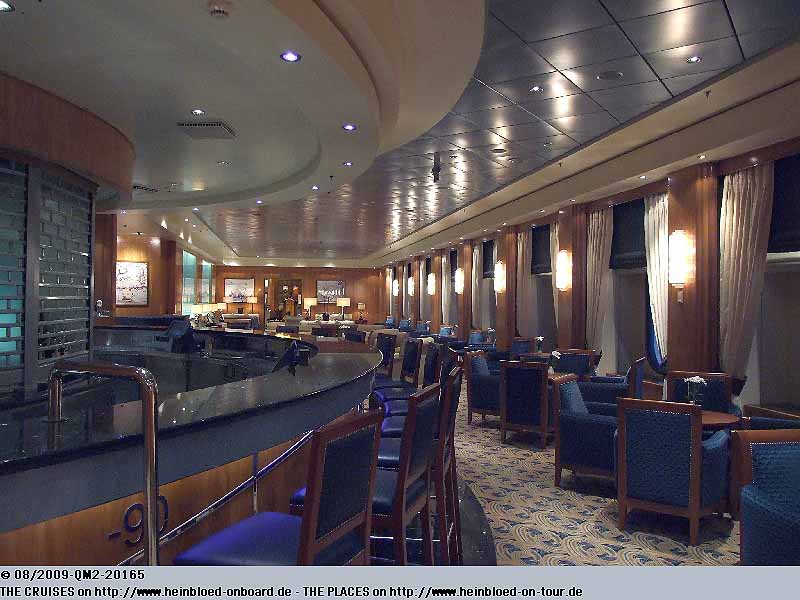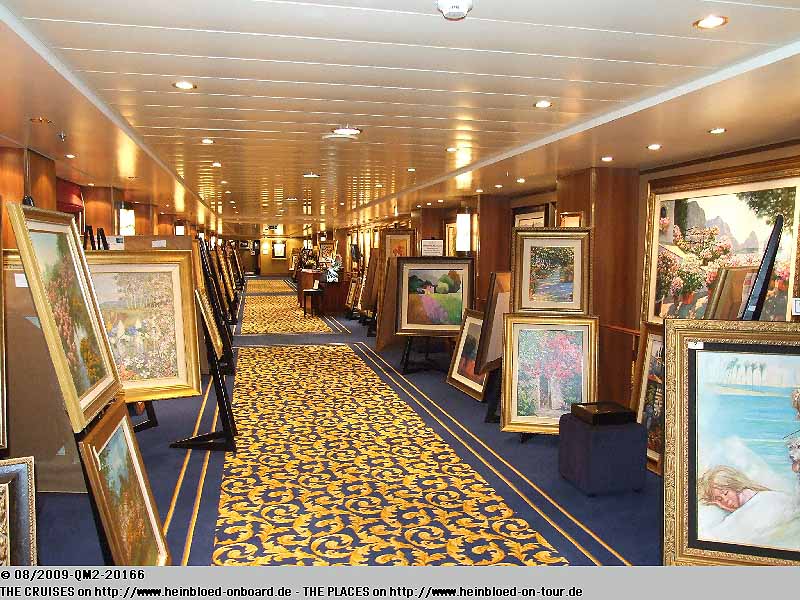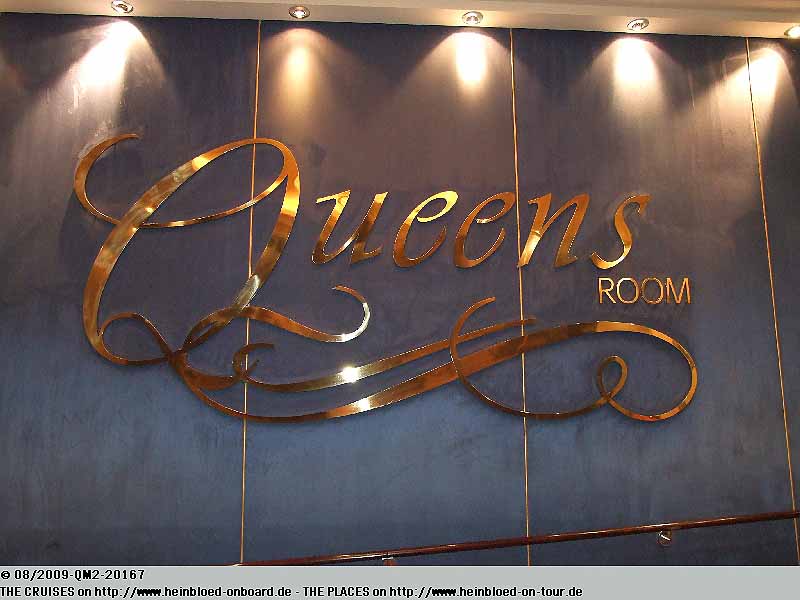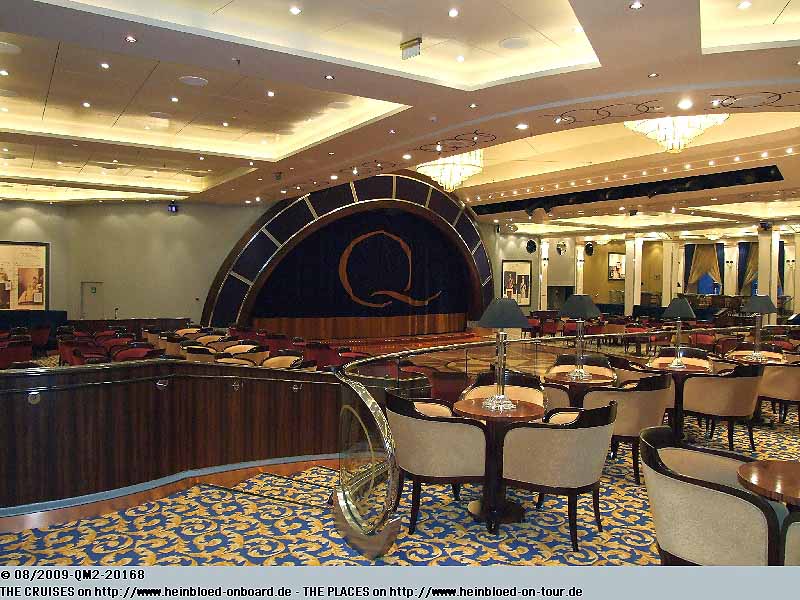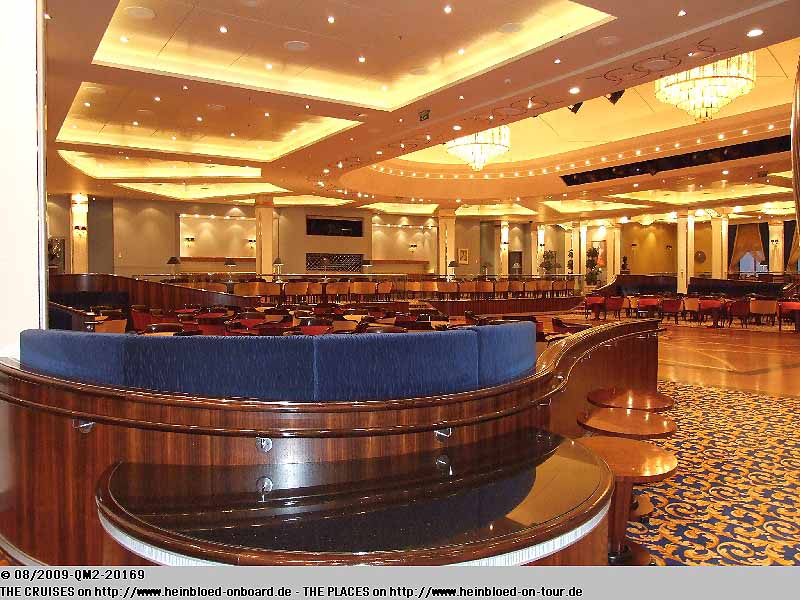 Das war witzig: Man musste durch den Queen's Room durch, um zur Disco zu kommen...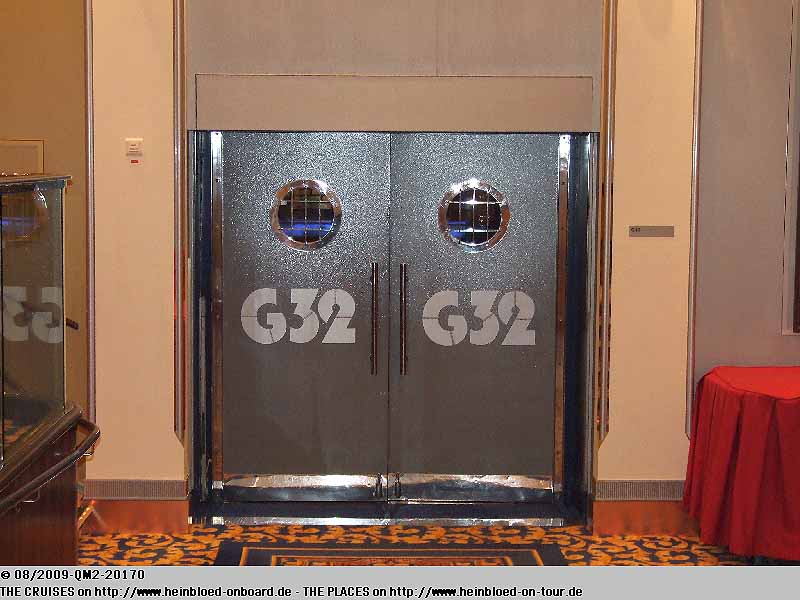 That's funny: you need to transit the Queen's Room to get to the disco.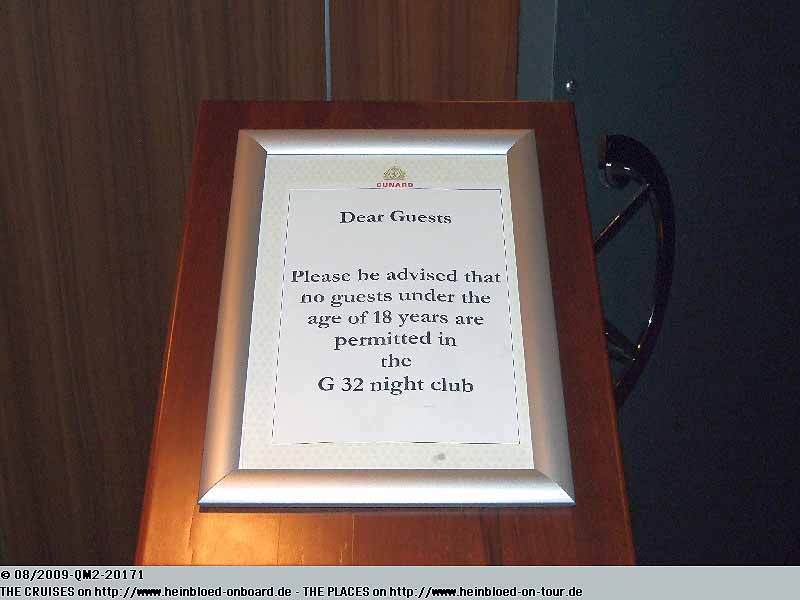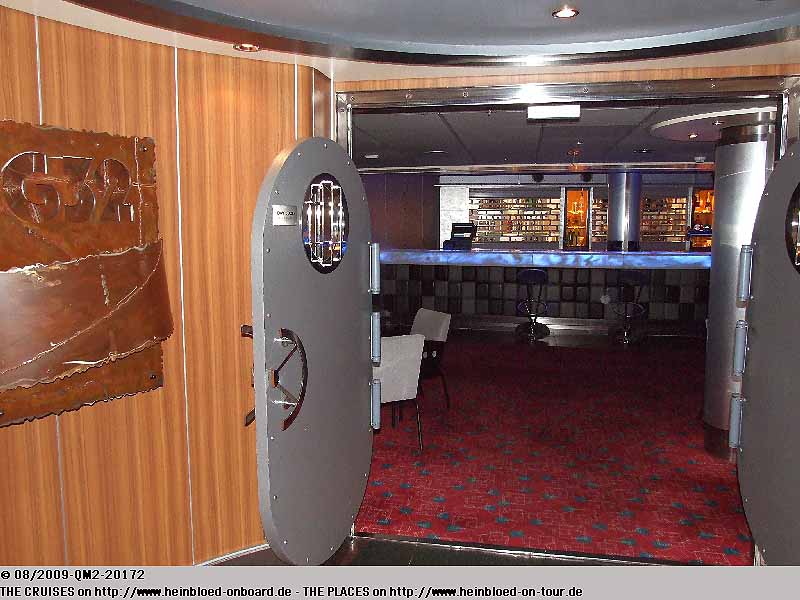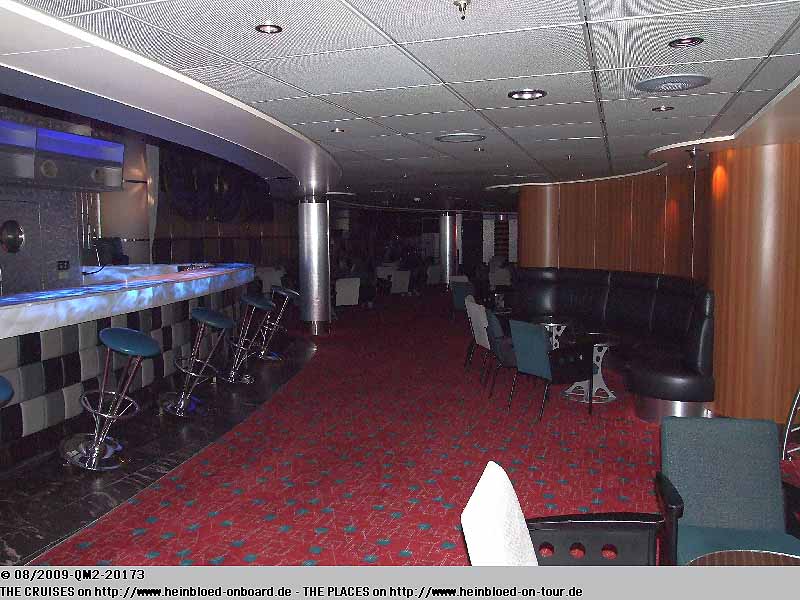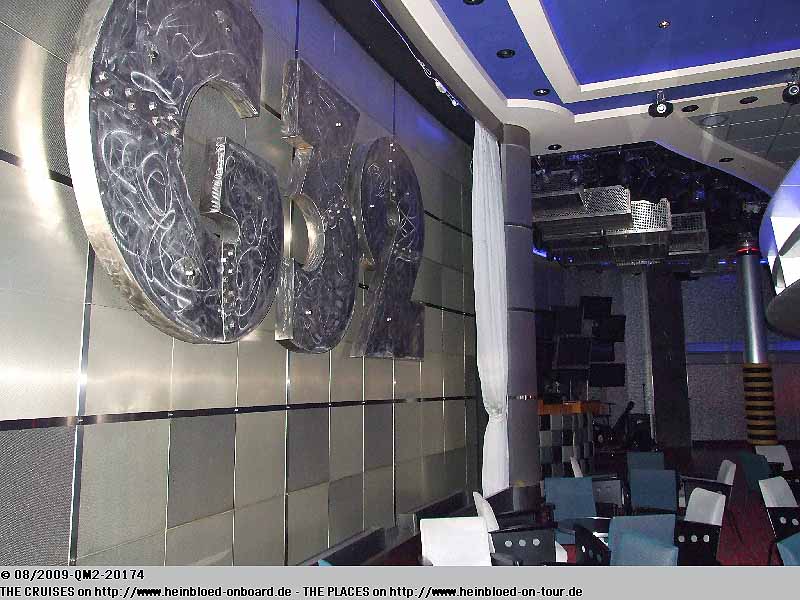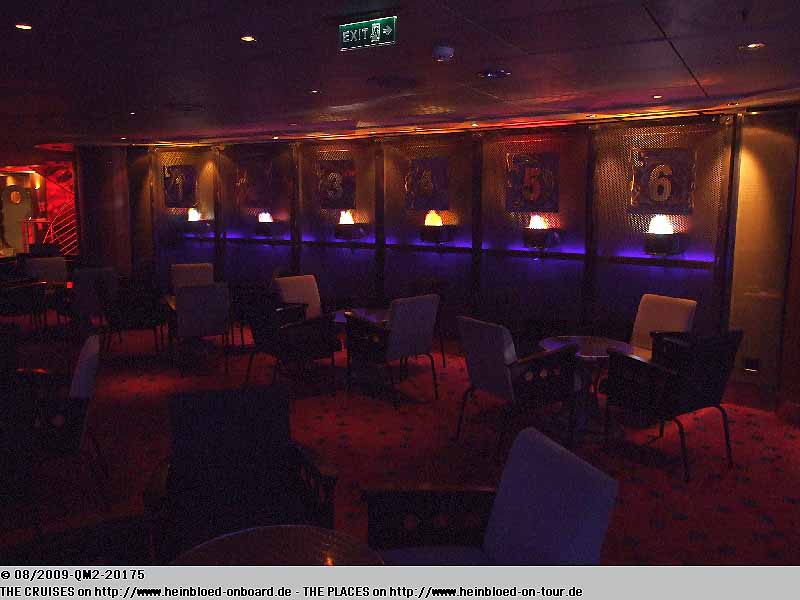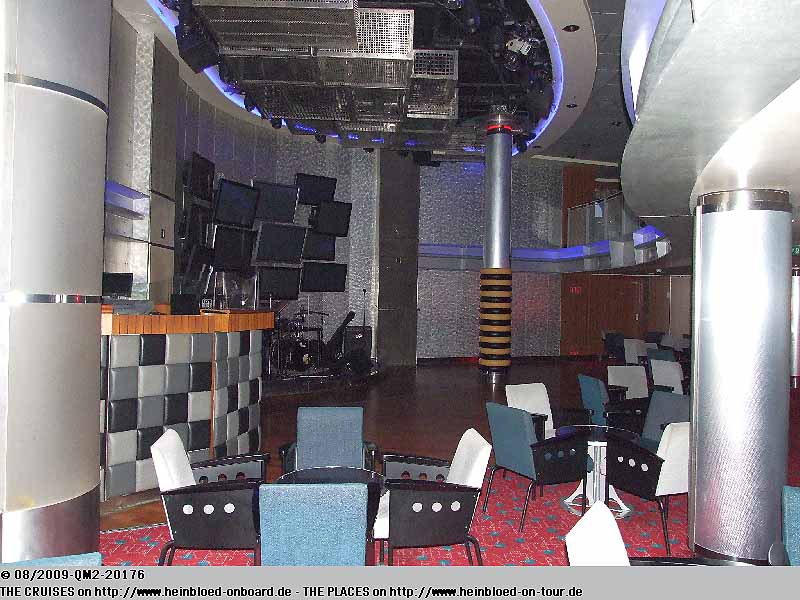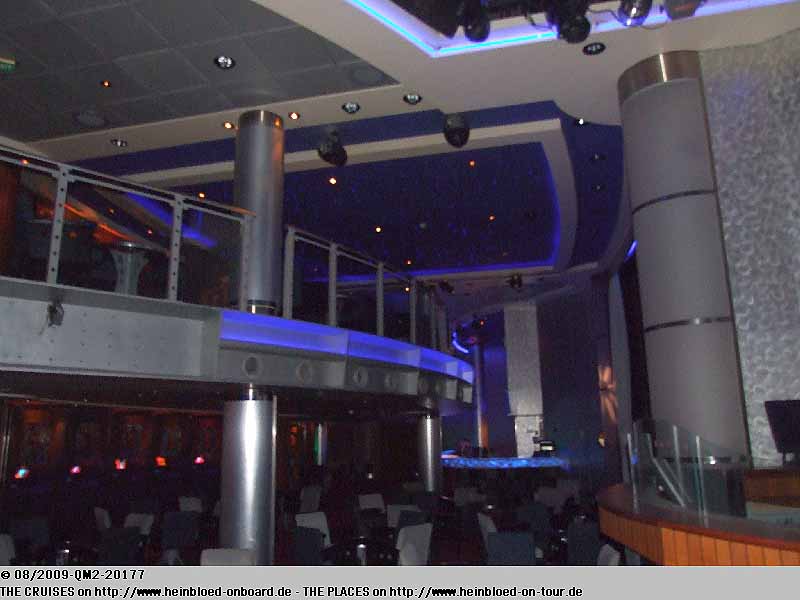 Sir Samuel's is the alternative to Café Carinthia to get a good coffee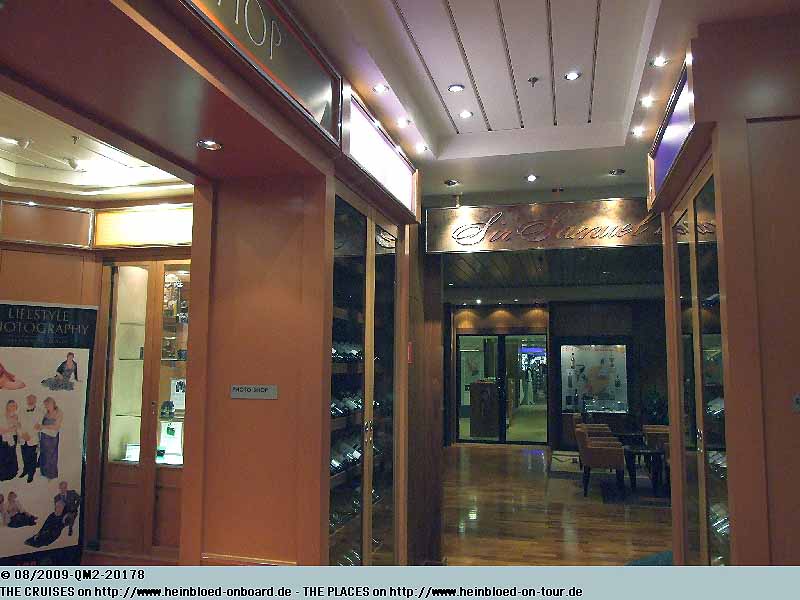 Sir Samuel's ist also die Alternative zum Café Carinthia, um einen guten Kaffee zu genießen.
Ich gehe wieder ins Bett. Das Schiff hat mich voll im Griff. Ich will wieder hierher und mal alles ausprobieren.

I returned to bed. The ship caught me. I want to return and try everything on this ship.